---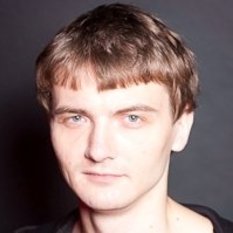 Beautiful science by Elektro-L
Posted by Vitaliy Egorov
08-08-2013 15:54 CDT
Topics: pretty pictures, Earth, Earth observing missions, solar eclipse, weather and climate
Six months ago, I wrote about the Russian weather satellite Elektro-L, which has more than two years of successful experience in the geostationary orbit. We collected beautiful photos through social media (including a page at Vkontakte, the Russian version of Facebook.) I promised that I would return here to share the materials that we collected. I think it's time to deliver on the promise.
The Elektro-L spacecraft was built by NPO Lavochkin (by the way, they now also have their own Vkontakte page). It launched on a Zenit rocket with a Fregat upper stage two and a half years ago. Elektro-L creates an image of the Earth at a resolution of 1 kilometer per pixel every 30 minutes. Images are captured ​​in ten spectral bands, two of which are visible: green and blue, followed by near-infrared, and then seven different medium- and far-infrared wavelengths. The latter observations allow meteorologists to observe the movement of clouds at different altitudes. But the first three channels -- blue through near-infrared -- create splendidly beautiful photographs.
Because an infrared image is substituted for a red one, color images composed of infrared, green, and blue Elektro-L frames look unusual: what should be green appears orange. [This is because chlorophyll, the green pigment in plant life, is strongly reflective in near-infrared wavelengths.] To make plants appear green requires processing in Photoshop.
I think it is a big omission that neither Roscosmos nor RosHydromet have not made any effort to share this beauty with people. Fortunately, almost all the pictures are in the public domain on the FTP-server of the Space Agency - Research Center for Earth Operative Monitoring (NTs OMZ). Taking advantage of their openness of information, I decided to show by personal example what I think the press service of the Russian Space Agency could be doing. Other users who are involved in the work on the transformation of science into beauty may be guided by other motives, but together we have done good things with the photos.
For example SayJabberwocky created videos with full disk of the Earth.
He then refined the processing procedure and began to chose individual fragments.
The idea of the next clip we pulled from the European Southern Observatory. A press image of theirs showed how the illumination of the Earth varies depending on the tilt of Earth's axis. This Elektro-L video was created by an amateur. This movie could be used in schools for natural history lessons, to show why the summer is warm and the winter is cold, and to explain polar night and day.
Other amateurs chose a different path. They wrote a program for everyone to be able to display the latest Elektro-L images on their desktop, with automatic updates. Now you can watch global weather virtually, on your desktop. How to do this can be found here.
I want to acknowledge that the management and technical specialists at NTs OMZ were willing to help us when we approached them with requests. We asked them to show the Moon. The normal Elektro-L image processing software pipeline cuts off everything beyond Earth's disk; the specialists had to manually dig into the raw images to get a suitable picture and put it on the server.
We asked them to increase the size of previews from 800 to 1080, so as to better fit across a computer monitor, and they did. We asked them to lay out a full-length color image that was not in the archive, to put it in a folder along with a preview that facilitates the creation of HD-video, and they did. We give them a nod for their helpful collaboration with space enthusiasts.
But the best images from Elektro-L are those of atmospheric phenomena. It was created for that. Cyclones and storms are just marvelous:
Wanting to expand the audience that would enjoy such a sight, I contacted a variety of network media, offering the images. RIA-Novosti immediately responded. Their science journalist Ilya Ferapontov supported my work, and thanks to him, Elektro-L was repeatedly published on their RIA site. Ilya, in fact, was the only journalist who supported our campaign "Making Roscosmos Kinder," for which I thank him. Maybe there was someone else, but, alas, I do not know any. I've seen publications on the subject, which took place only after the RIA-Novosti reported it. We asked the Federal Space Agency to speed up the frequency of Elektro-L image acquisition at the time of the solar eclipse in Australia on May 10. And, all of a sudden, the Federal Space Agency agreed! The newspaper "Troitsky Variant - Science" published an article about this story.
Here is an animation of typhoon Haruna, which brought such devastation to Madagascar that even Russian media wrote about it, and they found our processed images very handy. This animation was was published by RIA-Novosti and Gazeta.ru.
This one reminded me of one shot by a NASA satellite: Their Terra satellite took a photo of interesting clouds over Prince Edward Island, south-east of the Cape of Good Hope. These unusual cloud ripples form over the mountain on the island. A similar wave forms when you get when you let a thin layer of water on a flat surface, and then put a small stone in the stream.
On the NTs OMZ server, I found Elektro-L pictures of this place at the right time and was able to get a series of images showing the cloud development. A larger view of these clouds is interesting. Lenta.Ru also published the photos.
These images have been picked up abroad. The animation was included in a story on Universe Today. From there, it was reprinted by some Czech news site. Universe Today published a video of the solar eclipse of May 10, 2013 as seen by Elektro-L.
Over the past six months there was more reason to look at the Earth through the eyes of Elektro-L: dust storms in Saudi Arabia and the Sahara, smoke from forest fires in Singapore, unusual clouds from NASA...I'm just talking about those for which I had time to deal with press releases, and newsletters. If one makes contact with the media, it is much more likely that these images will be published. People love beautiful pictures, and the press need high-quality and relevant content. It shows off what our national space program can do. The media relations team at NASA creates interesting, informative and beautiful materials, which spread through media, social networks, and Internet searches. I see no reasonable explanation for why Roscosmos does not do the same thing!
See other posts from August 2013
---
Or read more blog entries about: pretty pictures, Earth, Earth observing missions, solar eclipse, weather and climate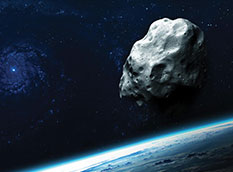 An asteroid or comet headed for Earth is the only large-scale natural disaster we can prevent. Working together to fund our Shoemaker NEO Grants for astronomers, we can help save the world.
Featured Video
Class 9: Saturn, Uranus, and Neptune

Pretty pictures and
awe-inspiring science.
Let's explore the cosmos together!