---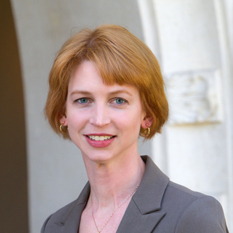 LADEE prelaunch facts
Posted by Emily Lakdawalla
05-09-2013 19:20 CDT
Topics: mission status, LADEE
Are you ready for LADEE to launch tomorrow? Launch is scheduled for September 6, 2013 at 8:27 p.m. PDT (September 7 at 03:27 UTC).Tomorrow morning, I will be on National Public Radio's On Point at about 8:45 a.m. PDT / 15:45 UT, talking about LADEE.
You can watch the launch live in several places. We, of course, recommend the live Planetary Radio show that will be taking place at the Crawford Family Forum here in Pasadena from 7:30 p.m. PDT / 02:30 UT, and which will be webcast for your enjoyment. You can also find live coverage on NASA TV and on NASA EDGE beginning at 6:30 p.m. PDT / 01:30 UT. Spaceflight Now will do their usual excellent online coverage as well.
Before any launch, NASA prepares a press kit that is intended to answer all the questions they can anticipate media asking about the upcoming mission. These press kits are great resource for the public, too. You can download the LADEE press kit from this website, where you'll also find press kits and fact sheets on the Minotaur V and laser communications.
But you don't have to, because I just read the press kit and came up with this cheat sheat for you. Enjoy!
LADEE stands for Lunar Atmosphere and Dust Environment Explorer.
It's pronounced "laddie."
The project scientist is Richard Elphic. The deputy project scientist is Greg Delory. The NASA program scientist is Sarah Noble.
LADEE science objectivesare:

determine the global density, composition, and measure any spatial and temporal variability of the moon's fragile atmosphere
investigate the processes that control its distribution and variability, including sources, sinks, and surface interactions
characterize the lunar exospheric dust environment and variability and impacts on the lunar atmosphere
determine the size, charge, and spatial distribution of electrostatically transported dust grains and assess their likely effects on lunar exploration and lunar-based astronomy.

LADEE instrumentsinclude:

Lunar Dust Experiment (LDEX), which has heritage from Cassini CAPS. The principal investigator is Mihaly Horanyi. It essentially scoops lunar dust and can directly detect single particles larger than 1 micron in size. Smaller dust particles can be detected if there is enough of it.
Neutral Mass Spectrometer (NMS), which has heritage from Curiosity SAM. The Principal Investigator is Paul Mahaffy. NMS will measure the composition of the lunar atmosphere and is sensitive to masses from 2 to 150 atomic mass units.
Ultraviolet and Visible Spectrometer (UVS), nearly identical to an instrument on LCROSS. The Principal Investigator is Tony Colaprete. UVS will determine the composition of the lunar atmosphere and detect dust.
Also a technology demonstration of lunar laser communications.
There is no camera.

Spacecraft characteristics:

Octagonal in cross section, 1.85m wide, 2.37m high.
Launch mass is 383 kg, of which 135 kg is fuel and 50 kg is payload.

Launch vehicle: a Minotaur V, the first flight of this vehicle.
Minotaur V has five stages. All of them are solid rockets; once they light, they go until they burn out.

First three stages are derived from Peacekeeper ICBMs.
The fairing will be jettisoned shortly after the ignition of stage 3.
Fourth stage is Star 48BV, which burns for 84.8 seconds. It will place LADEE into a low Earth orbit.
Fifth stage is Star 37FM, which burns for 64.5 seconds. It will place LADEE into an elliptical orbit.

Launch information:

The launch period opens on September 6 and closes on September 10 (Eastern Daylight Time).
Each day, there is one launch window of about 15 minutes. The September 6 launch window opens at 11:27 p.m. Eastern time, which is September 7 at 03:27 UTC.
5.44 minutes after stage 5 burnout, the spacecraft separates from the launch vehicle.
Spacecraft activation and checkout happens immediately after spacecraft separation, 23 minutes after launch.

LADEE will orbit Earth three times in elliptical "phasing orbits." This period lasts about 24 days.

The spacecraft will conduct rocket burns at each perigee in order to raise the apogee of its orbit.
The instruments will undergo "aliveness checks" during this period.
The final rocket burn will place LADEE on lunar transfer trajectory. It will take about 5 days to reach the Moon.

Its lunar orbit insertion will be no earlier than October 6 (exact time and date depend on which day they launch).

It will approach the Moon from its leading side, travel behind the Moon (out of sight of Earth), then conduct a 3-minute rocket burn in order to enter a 24-hour, retrograde, initially elliptical orbit.
LADEE will spend 3 days circularizing the orbit into one with an altitude of 250 kilometers and a period of about 2 hours.

It will spend 40 to 60 days in a commissioning phase, which will include the test of laser communications.

During this time, the orbit will decircularize into an approximately 200 by 300 kilometer orbit.
During the last 10 days of the commissioning period, LADEE's orbit will be shifted into one with an altitude of about 75 kilometers.

It will spend 100 days (3+ lunar days) in science orbit.

The orbit will actually range from 20 to 150 kilometers altitude because of the Moon's unusually lumpy gravity (the subject of the recent GRAIL mission).
Maintaining the orbit will require rocket burns every 3 to 5 days.
They are most interested in being closest to the Moon over the sunrise terminator, which is where dust is expected to do interesting things.

Once the science phase is over and fuel is nearly depleted, it will be decommissioned over 3 to 7 days, during which its orbit will decay.
LADEE will not be deliberately targeted at any spot on the Moon. Its final point of impact may not be in view of Earth.
How do I plan to watch the launch? Well, I was invited a while ago to go camping on the beach with a bunch of friends, and I'll be taking my daughter with me -- her first night under the stars. So I'm sorry I won't be covering the event live for you, but I expect to be surreptitiously checking in on the SpaceflightNow Twitter feed on my phone from time to time to see how the launch is going!
Go LADEE! Go Minotaur!
See other posts from September 2013
---
Or read more blog entries about: mission status, LADEE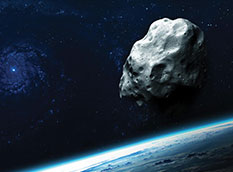 An asteroid or comet headed for Earth is the only large-scale natural disaster we can prevent. Working together to fund our Shoemaker NEO Grants for astronomers, we can help save the world.
Featured Video
Class 9: Saturn, Uranus, and Neptune

Pretty pictures and
awe-inspiring science.
Let's explore the cosmos together!