---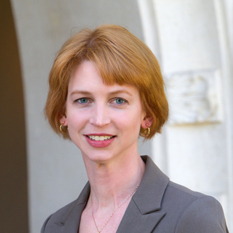 Division of Planetary Sciences meeting next week; Career Panel Sunday
Posted by Emily Lakdawalla
01-10-2010 16:58 CDT
Topics:
Before I explain DPS to people, a call for help: hey scientists! I know you're out there. I know some of you will be at DPS. I know I will not be able to be in three places at once to cover oral sessions. If you are sitting in a session listening to a talk, and you think, "hey, that's a fun fact," please consider sending me an email. I love guest blog entries but don't demand that you write something formal. Send me some notes and I will be more than happy to convert them to prose. Or consider signing up for Twitter and sending out little 140-character notes on interesting stuff. If you will be Tweeting, let me know, and/or use the hashtag #DPS2010. I will, I hope, be doing a lot of Tweeting, provided there is good wireless access. There may not be good wireless access though.
To back up a little bit, next week is the annual meeting of the Division of Planetary Sciences of the American Astronomical Society, which most people refer to as DPS. It is in Pasadena, which means I actually get to go! This meeting, which is always in October, and the Lunar and Planetary Science Conference meeting in March, are my two favorite planetary meetings of the year. They are big enough to seem as though they provide a good overview of the status of planetary research, yet small enough to feel like you have a chance to meet and greet people as you wander back and forth between the sessions. The two meetings are slightly different in personality; DPS is the meeting for planetary astronomers, while LPSC is the meeting for planetary geologists. Consequently there is slightly more of a laid-back, get-beer-with-your-buddies atmosphere (and more big planned parties) at LPSC than there are at DPS. Still, even DPS is as much about social interaction as it is about presenting science. (By the way, while researching unsuccessfully whether beer and/or wine will be served at the poster sessions this year, I stumbled across this interesting "guide for first-time attendees" of DPS that might amuse you readers.)
The meeting runs all week, with three concurrent oral talk sessions from 8:30 to 3:30 (with a break for lunch) most days, and a poster session from 3:30 to 6. Here is a block program with links to full session titles, talk titles, and abstracts. This year, there are relatively few missions whose first results will be announced at the meeting. One of the things I don't recall seeing at a scientific meeting before are the first results from WISE on comets (on Monday) and asteroids (on Friday). The other is some talks on the first results from Rosetta at Lutetia, which is Thursday morning. In observational astronomy, there's those new Jupiter impacts, which will be discussed Wednesday morning, and some new data from two occultations of stars by Pluto in 2010, on Tuesday morning. Of course there are sessions all week long featuring the mountains of data from Cassini, and there are even talks on the Moon, Mercury, and Mars though you have to remember this is an astronomy meeting, not a geology one; there aren't many presentations on the surfaces of these worlds.
I currently plan to attend four of the five days, skipping Wednesday. Most days I will have to leave at 3:30 in order to pick up the kids, which sadly means I will miss the poster sessions and the best opportunity to shmooze. Maybe next year.
One extra thing I will be attending -- in fact, participating in -- is a special Career Pathways Panel at 10:30 on Sunday, part of the Early Career Scientist Workshop being organized by Rachel Mastrapa, from 9 am to 5 pm Sunday. (Thanks, Rachel, for the invitation!) Here's the announcement:
Career Pathways Pane
0:30 am in room 211 at the Pasadena Convention Center
preregistration required)

The purpose of this panel is to provide advice to early career scientists regarding the challenges associated with following a career in planetary science and to introduce them to options that they may not be aware of.
Rachel asked the five of us who will be on the panel to give a brief introduction, and to reflect on some questions before coming to the event. Since most of you reading this will not be able to attend, I thought I'd write my answers here, in case you were interested in them.
What is your educational background?
have a Master's degree in planetary geology from Brown University, where my thesis research was with Jim Head and Marc Parmentier on Venus geophysics, using Magellan data. I also did some work with MOLA data. I shared an office with Geoff Collins and Louise Prockter so consequently got a lot of exposure to Galileo data from Jupiter's moons. My undergrad degree was in structural geology, from Amherst College; I did actual boots-on-the-ground fieldwork for my undergrad thesis. I spent two years in between undergrad and graduate school teaching middle school science at a private school near Chicago.
What is your current position?
've worked at the Planetary Society since 2001. I was originally hired to work on our educational outreach projects, primarily the collaborations with LEGO and the Mars Exploration Rover mission, organizing the projects and writing for the website. A couple of years later, I took on a more journalistic role, writing about current events in missions. In 2005, when we attempted to launch the Solar Sail, I started blogging for the Society, and I've been doing that ever since. Since my first daughter was born in 2006 and I went down to part-time hours the blog has become my primary work, though I still occasionally help organizing contests and projects. I have a weekly feature on our podcast, Planetary Radio, and I write two or three articles a year for our print magazine,
The Planetary Report
. I am also now a contributing editor at
Sky & Telescope
magazine, with about two articles published per year. I work primarily from home, which is great while I have two young children (the second was born in 2009). My job has sort of evolved over time to fit my interests and my available time, for which I'm very, very fortunate.
How and why did you get [to your job]?
erendipity. Through high school and college the expectation was always that I'd get a Ph.D. and do research (like my dad, who is an art historian). But in college, much as I enjoyed geology, I began to feel as though I was being marched down a carefully groomed path toward an academic specialty, and I wasn't sure if that's what I wanted to do. I decided to get a job rather than go straight to grad school, and wound up a middle school science teacher in a Chicago suburb (my future husband was already in grad school in Chicago). Teaching is hard, and I felt like the return on my time investment wasn't sufficient; I enjoyed translating science, but wished that all my work got to more people. While teaching a space simulation project to my fifth graders and really enjoying how instantly engaging the planets were to my students, it suddenly occurred to me to wonder if I could study geology on other planets. I went to grad school to do that, with vague hopes of being able to do something in public education about space. I enjoyed grad school but again I rebelled against specialization. Also, my future husband and I were now engaged, and we were both sick of the long-distance relationship, so I determined to end grad school with a Master's degree and followed my fiancé to his new job in Los Angeles. I worked rather unhappily for one year as a planner doing GIS work at an environmental consulting firm. It was when I was interviewing for a position at a local science museum that someone pointed me to the job opening at the Planetary Society, an organization I'd never paid any attention to before. It was a perfect fit for me and I've been here ever since.
Would you recommend a career in planetary science? Why?
t depends on the person. You have to be passionate -- the love of the subject has to be its own reward, because you're certainly not going to become rich and almost certainly will not become famous. But for those who are passionate about it -- what's not to love about a career spent exploring alien worlds?
What is the most fulfilling part of your job?
haring my passion for space exploration with really smart, really knowledgeable people around the world, most of whom are not scientists (at least they are not paid to do planetary science). I cannot get over how international a community this is. I sit at home alone in my office in front of a glowing computer screen, but it is not lonely work; I am talking via my blog, email, forums, Twitter, and Facebook with people all over this planet. I love the way I can visualize Earth's rotational position from whom I am speaking with at any given moment -- Europeans in the morning, the East Coast of the U.S. in the morning, the West Coast in the afternoon, friends in Australia and Japan checking in as my day is ending, and Indians overnight. I love crowd-sourcing answers to my questions. I love being able to wow people by sharing image processing work by one guy from Croatia or another guy from Iceland with the rest of the world. I love making connections between professionals and enthusiasts, helping professionals' work reach out to the broader public, and serving as a communications nexus between these two spheres.
What is the most annoying part of your job?
ighting to keep control of my email inbox. The constant tension between work and family demands. Never feeling like I am doing enough in either sphere. Dealing with office politics -- I have bad news for anyone still reading: it does not matter where you work, office politics are always a drag.
Are you doing the job that you thought you would be when you were a grad student?
a! No. I could never have envisioned forums, Twitter, blogs, and the like, but these are my bread and butter now. But I still feel as though I was well prepared, because my advisor Jim Head's greatest strength is his ability to form connections, to bring groups of smart people together. When I came to grad school, I preferred to work alone. I learned how to do collaborative research there, and I'm still using those skills.
Are you happy with how your career has turned out?
es. I should mention though that it is fortunate for me and my family that my husband gets paid better for what he does than I do. But then I'd probably get paid more if I were not the main caregiver for two children under five. Every family has to work out its own way of balancing financial and childcare responsibilities.
What would you recommend that a student/postdoc do to pursue a similar career?
t'd be hard for someone to follow my exact career path. But I think a lot of people's career paths are zigzaggy. Focus less on the path and more on the skills that will be of use no matter what path you choose. It is always valuable to be able to write well. Practice non-academic writing by writing letters, keeping a journal, or starting a blog. Connections are important. Be nice to people, don't spend too much time complaining to your coworkers, and try to be a team player. Take advantage of the (most likely) expensive schools you connected by making use of the career offices, which usually maintain lists of alumni who are willing to be contacted by current students for career advice. They won't necessarily offer you jobs -- though I'll admit first my job in Los Angeles was the direct result of a Brown alumni connection -- but you can learn from alumni what other options are, and get ideas for where your skill sets might be valuable in arenas outside academia. This one is especially important for women: when you meet people who might be important to you -- a prospective employer or advisor, a senior person on a panel, really, anybody new -- don't be self-effacing. Stand straight, make eye contact, try to make your expression calm, and think to yourself: I am confident. Whether you're confident or not.
See other posts from October 2010
---
Or read more blog entries about: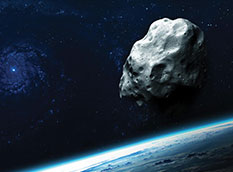 An asteroid or comet headed for Earth is the only large-scale natural disaster we can prevent. Working together to fund our Shoemaker NEO Grants for astronomers, we can help save the world.
Featured Video
Class 9: Saturn, Uranus, and Neptune

Pretty pictures and
awe-inspiring science.
Let's explore the cosmos together!