See other posts from November 2009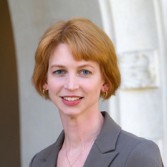 Another great Enceladus shot
Posted By Emily Lakdawalla
2009/11/21 11:16 CST
Topics: Enceladus, Cassini, amateur image processing, Saturn's moons, pretty pictures
Here's a 4-frame mosaic of Enceladus images -- just another everyday spectacularly alien landscape.
By the way, if you checked the Cassini raw images website earlier in the day, you should return, because there are more photos from the Enceladus flyby as well as numerous high-resolution shots on Rhea, apparently color frames captured with high sun. I don't yet know their geometry -- I wonder if they'll reveal more of the relatively blue spots lined up along the equator that were cited earlier this year as further evidence that Rhea may have a ring?
They are Watching the Skies for You!
Our researchers, worldwide, do absolutely critical work.

Asteroid 2012DA14 was a close one.
It missed us. But there are more out there.
Send your name and message on Hayabusa-2.
Let's invent the future together!