See other posts from August 2009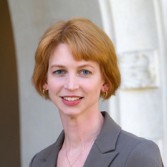 What's up in the solar system in September 2009: MESSENGER's 3rd Mercury flyby coming up!
Posted By Emily Lakdawalla
2009/08/31 04:53 CDT
Topics: mission status
Tearing myself away from obsessive monitoring of the Station fire to do some real work: I'm going to make an attempt to make this a monthly feature, looking ahead to the next calendar month. Since it's been less than two weeks since my last one, there'll be a bit of repetition this time around. So, what's up in interplanetary space in September?

First, some sad news: as I reported earlier, contact with India's Chandrayaan-1 moon orbiter was lost on August 27, 2009 at 20:00 UTC, and ISRO quickly declared the mission to be over. According to a story printed in The Hindu today, the cause of the failure is believed to be radiation damage to the spacecraft's power supply:
[ISRO Chairman Madhavan] Nair, who is here in connection with the eighth international conference on
They are Watching the Skies for You!
Our researchers, worldwide, do absolutely critical work.

Asteroid 2012DA14 was a close one.
It missed us. But there are more out there.
Send your name and message on Hayabusa-2.
Let's invent the future together!