---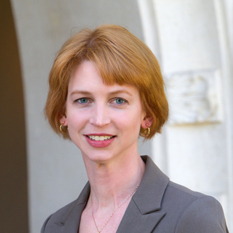 New names for gaps in Saturn's rings
Posted by Emily Lakdawalla
09-02-2009 13:35 CST
Topics:
According to a bulletin today from the USGS, there are nine new formal names for many gaps in the Saturnian ring system: Bond, Dawes, Herschel, Russell, Jeffreys, Kuiper, Laplace, Bessel, and Barnard. Here's a table, again copied from the USGS, detailing the locations of rings and ring gaps. The new Bond and Dawes gaps are located within the C ring; all the others are located within the Cassini Division.
Name
Distance
rom planet's
enter (km)
Width (km)
D
67,000 - 74,490
7,500
C
74,490 - 91,980
17,500
Colombo Gap
77,800
100
Maxwell Gap
87,500
270
Bond Gap
88,690 - 88,720
30
Dawes Gap
90,200 - 90,220
20
B
91,980 - 117,500
25,500
Cassini Division
117,500 - 122,050
4,700
Huygens Gap
117,680
285 - 440
Herschel Gap
118,183 - 118,285
102
Russell Gap
118,597 - 118,630
33
Jeffreys Gap
118,931 - 118,969
38
Kuiper Gap
119,403 - 119,406
3
Laplace Gap
119,848 - 120,086
238
Bessel Gap
120,236 - 120,246
10
Barnard Gap
120,305 - 120,318
13
A
122,050 - 136,770
14,600
Encke Gap
133,570
325
Keeler Gap
136,530
35
Roche Division
136,770 - 139,380
2600
F
140,224
30 - 500
G
166,000 - 174,000
8,000
E
180,000 - 480,000
300,000
For context, here's Cassini's marvelous panorama across the complete ring system, including the gaps that had names at the time that the images were taken on May 9, 2007.

Panoramic scan across Saturn's rings (labeled)
From a vantage point about a million kilometers away and 39 degrees to the north of the ring plane, Cassini scanned across the unlit side of Saturn's rings, acquiring images through multiple color filters. Images taken through red, green, and blue filters have been combined into this approximately natural color panorama, which shows details as small as 6 kilometers across (which is much larger than any of the individual particles within the rings). Because the light is shining from the back of the rings toward Cassini, parts of the rings that are mostly transparent but contain lots of fine dust, like the F ring and the Cassini division, are particularly bright. Credit: NASA / JPL / SSI
Here's a zoom on the Cassini division, showing the locations of the newly named gaps. They truly are gaps, devoid even of dust, because they look black regardless of whether Cassini sees the rings from the sunlit side or, as in the image here, with the Sun shining through the rings to Cassini. The Cassini division itself is not entirely empty; it's a black gap when you look at it with the Sun behind you (the classical view from Earth) but it has lots of dust within it, so when you see when you see it with the Sun shining from behind, it lights up as the dust scatters the light. But those gaps are still black. Something, most likely an orbital resonance where particles in those regions get a periodic and regular push from the gravity of one of Saturn's moons, keeps those black lanes free even of dust.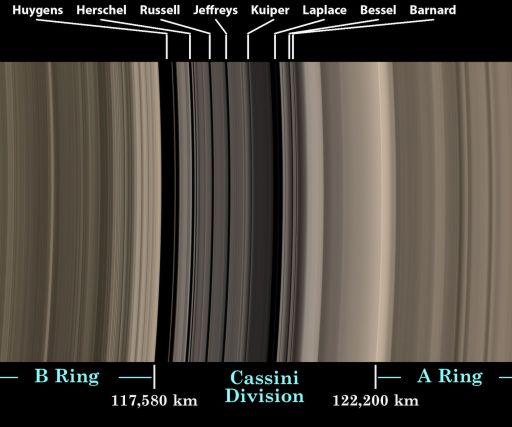 New names for gaps in the Cassini Division within Saturn's rings
On February 9, 2009, the International Astronomical Union announced nine new names for gaps within Saturn's rings, including seven gaps within the Cassini division. The Cassini division separates Saturn's main A and B rings. Credit: NASA / JPL / SSI / diagram by Emily Lakdawalla
Some of you may be excited any time new names show up on maps of places in the solar system, but others may be wondering why these new names are important (especially because they all honor dead white guys). The reason they're important is because, in general, stuff in space does not get formally named until scientists need to be able to name things because they're getting ready to publish the results of research performed on those things. It's awkward to talk about "gap A" and "moonlet S/2004 S2" -- having formal names makes an article much easier to scan and understand. Which means that Cassini is doing its job: revealing previously unknown things to us so that we can study and understand them. Go Cassini!
See other posts from February 2009
---
Or read more blog entries about: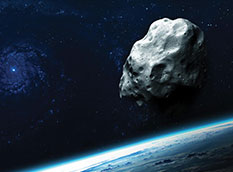 An asteroid or comet headed for Earth is the only large-scale natural disaster we can prevent. Working together to fund our Shoemaker NEO Grants for astronomers, we can help save the world.
Featured Video
Class 9: Saturn, Uranus, and Neptune

Pretty pictures and
awe-inspiring science.
Let's explore the cosmos together!