---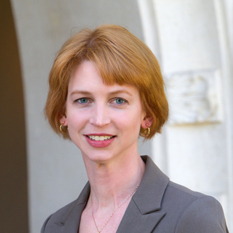 Things that probably won't ever be called planets, but maybe they should
Posted by Emily Lakdawalla
20-08-2008 18:39 CDT
Topics:
EDIT: I have now posted a single-image version of the scale asteroids and comets montage for your downloading pleasure. --ESL
The longer I listened to the "great planet debate" last week, the more strongly I felt that if it were up to me, I would define "planet" to mean "everything in the universe that's smaller than a star." The fact of the matter is, every time I speak about any object visited by a spacecraft, I make frequent slips of the tongue. I call Titan a planet. I call Enceladus a planet. I've even called Tempel 1 a planet. They're all wanderers, all places to visit. Subdivide it however you like -- it makes sense to speak of giant (or Jovian) planets, ice giant planets, major planets, terrestrial planets, minor planets, dwarf planets, binary planets, whatever. But just look around at the people who call themselves "planetary scientists" and see what they study. It's all of the above.
In that spirit, I went around the Internet to locate all of the really tiny Sun-orbiting worlds that have been visited by spacecraft, the ones too lumpy and common to fit into nearly anybody's definition of "planet." Yet, by virtue of having been visited by a spacecraft, they have been elevated to special status. Here's the gallery. Many thanks to Ted Stryk for rummaging through his archives and sending me his versions of many of these images.
The first of these minor planets to have been visited by spacecraft was, fittingly, the first comet that was recognized to be a periodic one: Halley's comet. A flotilla of spacecraft was launched to visit Halley when it last visited the inner solar system in 1986, including ICE (USA, NASA), Vega 1 and 2 (Soviet Academy of Sciences, USSR), Sakigake and Suisei (ISAS, Japan), and Giotto (ESA). Of these, Vega 1, Vega 2, and Giotto returned photos of Halley's nucleus, finding it to be good-sized for a comet at 16 by 8 kilometers across, but incredibly dark and also extremely low-density (if you're curious, the density was 0.1 grams per cubic centimeter). Here's a photo from Vega 2:
After Halley, the next tiny object we visited came in 1991, when Galileo flew past Gaspra. The Galileo flybys of Gaspra, and later, in 1993, Ida, were wonderful, and not just because Gaspra was the first spacecraft encounter with an asteroid. They also allowed Galileo to take full advantage of its capabilities. Galileo's high-gain antenna never deployed. But for the Gaspra encounter they were able to return data at a high rate anyway, because after Gaspra Galileo returned to Earth for another gravity assist, in November of 1992. They waited until then to return all the data. Next, Galileo flew by Ida. During this flyby, Galileo serendipitously discovered Ida to have a tiny little companion satellite, later named Dactyl. Here's a zoom on little Dactyl. Next was NEAR. On its way to its destination of 433 Eros, it flew past asteroid 253 Mathilde: After Mathilde, NEAR became the first spacecraft to enter orbit around an asteroid on February 14, 2000; a year later, it became the first to land on an asteroid, and functioned there for two weeks before being shut down. It visited 433 Eros, which is not huge, but it's one of the biggest near-Earth asteroids. Next up is Deep Space 1, which flew by asteroid 9969 Braille (named in
a Planetary-Society-run contest
) on July 29, 1999. For an encore, they picked up a comet, 19P/Borrelly, on September 22, 2001, performing the highest-quality imaging yet of a comet nucleus. The next thing to do was to try to bring something back from one of these objects. That's what
Stardust
set out to do, flying through the coma of comet Wild 2 to collect samples. The flyby happened on January 2, 2004. On the way, though, it picked up an opportunistic encounter with an asteroid named Annefrank. On July 4, 2005,
Deep Impact
took a more direct approach to studying the makeup of a comet, smashing an autonomous spacecraft into the nucleus of
Tempel 1
and flying through the debris cloud. This image was taken on the way in. Finally, we have, I think, my favorite minor planet of the bunch. This is Itokawa, the second asteroid to be orbited by a spacecraft, and the second on which a spacecraft has landed, but the first from which we are attempting to return a sample, and by far the smallest body ever visited by a spacecraft. It's so very weird and different -- looking at pictures of Itokawa tells me that there are untold wonders remaining to be discovered among the very smallest denizens of our solar system. Itokawa was studied by
Hayabusa
in November 2005. The next tiny place to look forward to is Steins, which will be encountered by
Rosetta
very soon. There's
a page on this website on the entire history and near future of asteroid and comet exploration
, if you want to read more about these missions.
One thing I always wonder when I look at such photos is: how big are they? In particular, how do their sizes relate to each other? Here you go, all of the minor planets pictured above at the same resolution, 200 meters per pixel. Itokawa really is there, it's just a nearly invisible 2-by-1-pixel speck.

Eros
33 x 13 km

Annefrank
6.6 x 5.0 x 3.4 km

Gaspra
19 x 12 x 11 km

Dactyl
1.6 x 1.2 km

Itokawa
0.5 x 0.3 x 0.2 km

Braille
2.2 x 0.6 km

Asteroids above and left;
comet nuclei below


Halley
16 x 8 x 8 km

Tempel 1
7.6 x 4.9 km

Wild 2
5.5 x 4.0 x 3.3 km

Borrelly
8 x 4 km

Mathilde
59 x 47 km

Ida


58 x 23 km
See other posts from August 2008
---
Or read more blog entries about: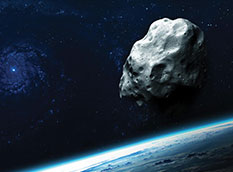 An asteroid or comet headed for Earth is the only large-scale natural disaster we can prevent. Working together to fund our Shoemaker NEO Grants for astronomers, we can help save the world.
Featured Video
Class 9: Saturn, Uranus, and Neptune

Pretty pictures and
awe-inspiring science.
Let's explore the cosmos together!