See other posts from June 2008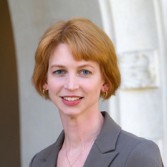 Carnival of Space number 60
Posted By Emily Lakdawalla
2008/06/27 12:17 CDT
Topics:
This week's carnival of space can be found at Slacker Astronomy.
And, while I'm posting links, here's some new stuff on our website...
Amateur astronomers: we've just announced the next round of Gene Shoemaker Near Earth Object Grants, so prepare your application! The deadline is September 30, and the call for proposals is the same as it was in 2006: we're offering small grants to people who want to automate their domes or improve their detectors or their computing power in order to aid in follow-up and physical studies of recently discovered NEOs.
The announcement is in honor of the 100th anniversary of the Tunguska impact. You can read an article about Tunguska by Amir Alexander here.
In other news, A. J. S. Rayl has filed
a report on yesterday's Phoenix press briefing about the wet chemistry laboratory results
.
Tyler Nordgren has filed a new report in his Stars Above, Earth Below travel blog, this one from Bryce Canyon.
And this week's Planetary Radio looks at a new understanding of the shape of the Milky Way.
And, in Washington, D.C., the full House and the Senate Commerce Committee have passed NASA's authorization bill for 2009.
They are Watching the Skies for You!
Our researchers, worldwide, do absolutely critical work.

Asteroid 2012DA14 was a close one.
It missed us. But there are more out there.
Send your name and message on Hayabusa-2.
Let's invent the future together!