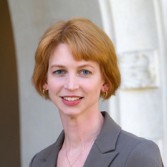 A few more photos from Phoenix today
Posted By Emily Lakdawalla
2008/05/29 04:00 CDT
Topics:
Jason Perry's sharp eyes have caught Phoenix' blackened heat shield and bounce mark in the panoramic view released by the Phoenix team today. Compare this view to the ones taken from above by HiRISE. They confirm that the large "splat" seen from space is a bounce mark, and the sharper circle is the heat shield.
Also, for the 95% of the world that uses the metric system, here is a version of the panorama they released today with rock measurements in centimeters instead of inches. The fact that they'd initially released it in inches only is why I didn't post it earlier. Science is done using metric units, so metric units should be used to report on science. I'm perfectly capable of using both -- I use inches for sewing and home improvement and centimeters for science, and I'm not at all confused by it!
They are Watching the Skies for You!
Our researchers, worldwide, do absolutely critical work.

Asteroid 2012DA14 was a close one.
It missed us. But there are more out there.
Send your name and message on Hayabusa-2.
Let's invent the future together!