See other posts from April 2008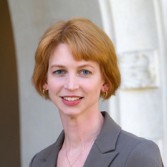 Website issues seem to be over
Posted By Emily Lakdawalla
2008/04/23 01:05 CDT
Topics:
Thanks, everyone, for your patience with us while we have been working on the website issues. Now we seem to be fully up and running once again, with a brand-spanking-new pile of computer hardware. If you notice any problems, please send an email to let us know about them!
By the way, the server issues affected our email as well. Some email that was sent to us over the last couple of weeks has vanished into the ether. So if you recently contacted someone at the Society and never received a reply, you might want to re-send your message.
And now, back to our regularly scheduled programming!
They are Watching the Skies for You!
Our researchers, worldwide, do absolutely critical work.

Asteroid 2012DA14 was a close one.
It missed us. But there are more out there.
Send your name and message on Hayabusa-2.
Let's invent the future together!