---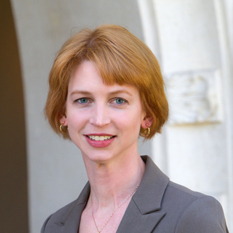 Enceladus flyby pics
Posted by Emily Lakdawalla
13-03-2008 13:08 CDT
Topics:
It seems there is a lot of public interest in yesterday's flyby of Enceladus by Cassini because I am finding the Cassini website to be almost impossibly sluggish this morning! Still, "too much interest" is exactly the kind of problem I want to see on space missions. With a little help from some folks at unmannedspaceflight.com I can show you a couple of teaser images.
This first one is really amazing. It's not the best quality image of Enceladus ever taken, but you should be astounded when I tell you that nothing in this photo is illuminated directly by the Sun. At the time that this image was taken, Enceladus was sitting in Saturn's shadow -- in other words, Saturn was eclipsing the Sun. But Enceladus' surface is well lit (at least to the very sensitive eye of Cassini's wide-angle camera) by four light sources. I'll explain below.
The main light source is Saturn. Of course, if Saturn is eclipsing the Sun, shouldn't Enceladus be seeing only its night side? Yes. But Saturn's night side receives quite a lot of light reflected by the Sun-facing disk of the rings -- so, if I have my geometry right, we are seeing light here that first hit Saturn's rings, bounced off Saturn's southern hemisphere, and thence to Enceladus. With each reflection, a fraction of the light gets absorbed, yet Enceladus is still very well lit. That's a testament both to the relative brightness of Saturn's rings and cloud tops and Enceladus' surface and also to the aforementioned sensitivity of Cassini's camera.
In the region above the area illuminated by Saturnshine and ringshine, you can see both the left and right limbs are also illuminated, but much more faintly. The left side is illuminated by Rhea, more than 700,000 kilometers away (and itself only a crescent). The right side receives light from Tethys and Dione, 100,000 and 200,000 kilometers away, respectively. There's light bouncing all over the Saturn system! Here's a sketch map of what I'm talking about. I almost certainly have the "crescents" representing illumination from the moons incorrectly oriented, so take this map with a grain of salt.
The other teaser I have for you is this, which I think represents the highest-resolution images planned for the flyby. We're looking down onto the north pole. A little more than half of the region in this mosaic was well-imaged by Voyager, so many of the visible features have received lovely names from the
Arabian Nights
. This area has not been seen at very high resolution by Cassini, however, so the science team was excited to be capturing these images.
When public interest wanes enough that I can get a better response from the Cassini raw images website I'll post some more about this flyby.
See other posts from March 2008
---
Or read more blog entries about:
Featured Video
Class 9: Saturn, Uranus, and Neptune

Pretty pictures and
awe-inspiring science.
Let's explore the cosmos together!