---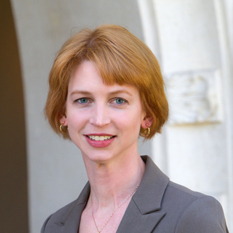 I spy Callisto
Posted by Emily Lakdawalla
24-01-2008 16:46 CST
Topics:
I've been noodling around a bit more with the data, recently released to the Planetary Data System, from New Horizons' Multispectral Visual Imaging Camera (MVIC). Unlike New Horizons' higher-resolution but monochrome Long-range Reconnaissance Imager (LORRI), MVIC couldn't be used during much of the Jupiter flyby because it was too sensitive; the relatively bright light levels at Jupiter's distance from the Sun overwhelmed MVIC's detectors. The prettiest MVIC images were taken late in the flyby, with the Sun lighting Jupiter's moons as crescents. My favorite image to date was this one, which I wrote about in May, showing Io and Europa floating together in space.
That was the second-to-last shot of Io taken by MVIC. As I played around with the MVIC data, I noticed that there was one more Io picture, which I show below. This very last shot of Io from MVIC was taken about 20 hours later than the one above, which is roughly half an Io orbit later. Because Io was then closer to New Horizons than Jupiter, its night side was no longer lit, so all you can see of Io is its bright crescent and a volcanic plume (the ever-fiery Tvashtar at top, which was visible in every single New Horizons image of Io because of its location near the north pole). But wait, there's more. As I was messing about with this image, I noticed a tiny scratch off to one side. Zooming in, I realized it was another moon. Is this Europa again? I plugged the time that the image was taken into the
Solar System Simulator
, and found that it wasn't Europa, it was another of Jupiter's moons,
Callisto
. In a rare coincidence, Callisto just happened to be in the background when MVIC snapped its last shot of Io. Callisto is much darker than Europa or Io; both Europa and Io reflect more than 60% of the light that strikes them, but Callisto is three times darker, reflecting less than 20% of the incoming sunlight. So Callisto barely shows up as a dim gray crescent, even when you ratchet up the brightness of the image. Just for grins, here's a LORRI image of Io taken just a few minutes after the MVIC photo above. LORRI has higher spatial resolution than MVIC, so you can see more detail on Io, but its field of view is smaller, so it did not catch Callisto at the same time. I asked Io expert Jason Perry to help me identify the bright features on the sunlit crescent of Io, which I assumed were smaller volcanic plumes. I was wrong -- those bright spots on the crescent are not plumes. Jason tells me that what we're seeing is "specular reflection" off of lava flows on Io's surface. Specular relfections are very bright flashes of light that can happen off of very smooth surfaces such as mirrors and glass and water. It turns out that the lava that flows like water out of Io's volcanoes must solidify with a very smooth surface, because we're seeing sunlight bounce off of the black black black lava flows at Loki Patera (the brightest spot) and several other volcanoes. Jason thinks that the one just south of Loki, on the limb (edge of the disk), is Mazda Paterae, and the one farther south and closer to the terminator is Gibil Patera. Jason spotted one other brightish spot north of Loki, which he guesses might be Amaterasu Patera. Galileo saw the same effect at Loki Patera. In general, Io is one of the most maddening bodies in the solar system to make maps of, because its appearance changes so much as you view it from different angles. From one angle, the throat of Loki is the blackest thing around; but from this extreme angle, Loki is the brightest spot on the surface.
I keep on finding more treasures as I dig through this data set. It's not a large one as data sets go, just about a thousand images from LORRI and about a hundred from MVIC, but each one is a treat. I'm working on figuring out how to post the data set in a format that will make it easier for more of you to find your own buried treasure.
See other posts from January 2008
---
Or read more blog entries about: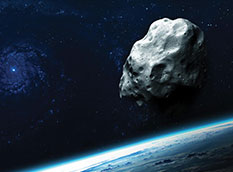 An asteroid or comet headed for Earth is the only large-scale natural disaster we can prevent. Working together to fund our Shoemaker NEO Grants for astronomers, we can help save the world.
Featured Video
Class 9: Saturn, Uranus, and Neptune

Pretty pictures and
awe-inspiring science.
Let's explore the cosmos together!