---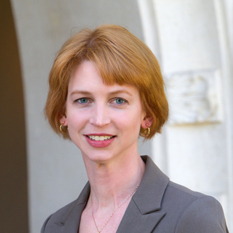 Iapetus!
Posted by Emily Lakdawalla
22-10-2007 12:24 CDT
Topics:
Sorry it has taken me so long to get to these images. I guess it was too much for me to swallow all at once! On September 10, Cassini flew by Iapetus. Two weeks ago, on the first day of the Division of Planetary Sciences meeeting, several of the science teams released beautiful products that give an early look at some of the science results from the encounter.
The images are spectacular, of course. I've already posted an amateur grayscale version of this one; here, now, is an enhanced-color view of the trailing side of Iapetus in all its detailed glory.
You can really see that the dark material that discolors Iapetus' leading hemisphere (the backside of this view) wraps right around Iapetus' equator as a light stain on the bright surface of the trailing side. If it's a stain, we should see some areas that appear in between black and white, but of course when Cassini looked at areas that are transitional between dark and light up close, it saw this: There's dark stuff, there's white stuff, but no gray. Everything on Iapetus appears to be either dark or light, with nothing in between. That's an important clue to what's going on to make Iapetus look as strange as it does. Here's another clue: in the highest-resolution images that Cassini captured as it was flying over Iapetus' equator, you can see quite a few tiny (a few tens of meters across, smaller than football fields), fresh, bright-rayed craters have punched through the dark material. It was a bit hard to figure out what we were looking at in this image, so I dug up the wide-angle shot that was taken at the same time as the narrow-angle views to show you that the narrow-angle mosaic is on one flank of one of the Voyager mountains along Iapetus' equator. One presenter at DPS calculated that, based upon the abundance of these little craters, whatever process it is that darkens the leading side of Iapetus does so on a very short time scale, less than 8 million years (and possibly less than 50,000 years!) The range in age dates is because there are two competing models for impact cratering rates in the outer solar system, and they are pretty substantially different. At the DPS meeting, imaging team associate Tilmann Denk presented these images and also talked about some of the geometry of the Voyager mountains. He said that in Cassini images they measured maximum heights of 18 kilometers and widths of about 70 kilometers, but those were just measured relative to the break in slope at the mountain bases; he said that, when measured relative to the "reference ellipsoid" that represents the global average shape of the moon, the mountains are even taller. He also looked to see how far into the trailing side the Voyager mountains went. It's a bit hard to spot them -- Tilmann used stereo imaging techniques to see them -- but he found at least seven more bright mountain peaks marching along the equator into Iapetus' trailing hemisphere. In the east-centeral portion of the trailing hemisphere, there is no stereo image coverage, so he isn't sure about whether there are mountains in that region. Then, from the center of the trailing hemisphere west to the center of the sub-Saturnian hemisphere, or in other words, for one quarter of Iapetus' surface, there are no mountains at all. Whatever mechanism created these equatorial mountains somehow missed doing it to at least one quarter of Iapetus. Tilmann concluded that the images support the following story for the formation of the bright-dark dichotomy on Iapetus: dark, reddish outer satellite dust gets deposited onto Iapetus, preferentially on the leading hemisphere, which causes a global color dichotomy where the leading side is redder than the trailing side. The slight imbalance in brightness and color causes a thermal redistribution (more on that in John Spencer's presentation below), which removes water ice from low latitudes and deposits it in polar latitudes.
OK. Next, here's an image of Iapetus from the Visual and Infrared Mapping Spectrometer, or VIMS. I think it's quite notable that the stuff on Iapetus appears almost as segregated to VIMS as it does to the cameras. The news at DPS from this instrument team is the discovery of "Rayleigh scattering" in Iapetus' bright ice. This indicates, the VIMS team says, that there are extremely tiny, widely separated particles buried in Iapetus' ice on the trailing side. The Rayleigh effect is strongest where there is the least amount of pollution of the ice, near Iapetus' poles, again pointing to cleaner ice near the poles and dirtier ice near the equator.
During his presentation at DPS, VIMS team member Roger Clark also reported the same Rayleigh scattering effect on Phoebe, Dione, and in Saturn's rings and the small ringmoons. He said that this implies a common origin for the tiny particulate material, and that it's pervasive throughout the Saturn system. He suggested that this material comes from elsewhere; not only is its origin external to the moons, it may be external to the Saturn system.
OK, next, here's an image from another spectrometer, CIRS, that looks at part of the electromagnetic spectrum even longer than the cameras or VIMS. Once again, I think it's quite unusual how well you can match features visible in the CIRS image to the camera (ISS) image. You can see temperature differences between crater walls and floors. Everwhere you see dark material, you see warm temperatures in CIRS, and everywhere you see bright material, you see cool temperatures.
At the DPS meeting, John Spencer reported that CIRS got close enough that it was able to sample, in some places, pure bright material, and in other places, pure dark material, so they can really figure out the contrasts between the two. Because the dark stuff is so much warmer, the ice there is much more mobile, sublimating to vapor 200 times faster than ice in the bright areas. John said, "When you have dark ice that can sublime, sublimed ice is trapped on bright areas, and you get a thermal runaway process. Small initial variations become very large final variations. We saw this in the late 1990s on Callisto. Thermal segregation happens whenever the ice is warm enough. This is presumably what is happening on Iapetus, and why we don't get any shades of gray." So, John's model goes like this: "Assume Iapetus is covered in ice. Infalling material darkens the leading side. Dark, warm ice evaporates and recondenses elsewhere. Evaporation stops when a millimeter of ice has been evaporated." He showed a computer model he has developed, the same one he presented at DPS in 2005. Unfortunately for John, he hasn't managed to sit down and write a paper for publication on his model yet, so I am guessing it will appear in print first on the CIRS paper that is published in an upcoming special issue of
Science
about the Iapetus encounter, on which John will not be the first author.
So the Cassini team seems to be converging on agreement on an explanation for how Iapetus came to look the way it does. It's a combination of two factors: external pollution by a small amount of fine, dark particulate material being preferentially deposited on the leading hemisphere, and Iapetus' unusually slow rotation rate. Slow rotation means that its dayside gets much hotter than the daysides of others of Saturn's icy moons, which can help get the ball rolling with John Spencer's runaway thermal segregation model. And once that gets started, it's just a positive feedback cycle; ice is sublimed from the equatorial regions of the leading side, which darkens the leading side, which makes it warm even more during the long day.
If the Cassini team is reaching consensus, though, the rest of the outer planets community is not. I talked with two different outer planets people not involved in the Cassini mission who told me they think the model is no good. And one of them mentioned something that's been a topic of broader conversation about Iapetus: is Iapetus' surface white-on-black or black-on-white? I mentioned this question to Tilmann Denk, who laughed and proposed the following experiment. Take a look at the images below. They represent the same area on Iapetus. One shows the image as it was taken by Cassini's camera; the other has been inverted -- it's a photo negative. Which one is which? Can you tell?
I actually think this is not a useful question. To run with the Cassini team's model, Iapetus' dichotomy may have been started by a small amount of dark material being deposited in the ice, making the bright ice just slightly less bright. So it may have started with dark being deposited on bright, but the dark deposits weren't anything as dark as what we see on Iapetus now. Then, it was darkened when ice sublimated from underneath the warm, dark deposits. That ice got redeposited elsewhere, so in those places, you have white on black. Iapetus may not be either white-on-black or black-on-white; it may be white-on-black-on-white, or even white-on-black-on-gray.
So now I've written too much; but there'll be much more to come, I'm sure!
For more images from this encounter, here's the page on which I collected all the raw Iapetus images...
See other posts from October 2007
---
Or read more blog entries about: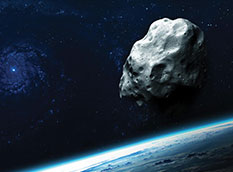 An asteroid or comet headed for Earth is the only large-scale natural disaster we can prevent. Working together to fund our Shoemaker NEO Grants for astronomers, we can help save the world.
Featured Video
Class 9: Saturn, Uranus, and Neptune

Pretty pictures and
awe-inspiring science.
Let's explore the cosmos together!