See other posts from October 2007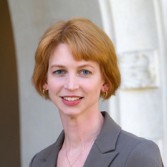 Dawn is out there
Posted By Emily Lakdawalla
2007/10/19 12:13 CDT
Topics:
It's rare to get a photo of a spacecraft after it has left Earth. Spacecraft sometimes catch bits of themselves in photos, but for one camera (Earth-based or not) to take a picture of another spacecraft is just not common. The Dawn mission team challenged amateur astronomers to try to catch photos of Dawn as it receded from Earth, an exercise that would have been particularly valuable in the event of any spacecraft anomaly. Here's one such image, the first I've seen, captured by Bill Dillon, using the 61-centimeter instrument at Sierra Stars Observatory. It may just be a fuzzy blob -- but that fuzzy blob is a functioning robot, out in deep space, exploring places we can't go.
They are Watching the Skies for You!
Our researchers, worldwide, do absolutely critical work.

Asteroid 2012DA14 was a close one.
It missed us. But there are more out there.
Send your name and message on Hayabusa-2.
Let's invent the future together!