See other posts from August 2007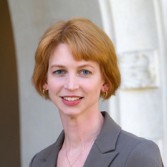 There she goes!
Posted By Emily Lakdawalla
2007/08/04 04:26 CDT
Topics:
3--2--1--main engine start
LIFTOFF!
A shining flare...straight up...
Six solids are burning strongly...
Past Mach 1...supersonic!
Solids tapering off...
First stage "performance looking good"
Six solid motors jettisoned!
Three more firing...
T plus 90
Main engine pressures still strong
Now 17 miles altitude (stupid Imperial units)
Approaching solid motor burnout
Three last solids are jettisoned!
Good jettison, all three air-start motors are off the vehicle!
At T+160 seconds, main engine continues to burn well at 34 miles altitude...
At T+195, first stage continues to look good...now a vanishing point of bright light in the dark sky...
"Running right down the center of the range track"...
At T+ 260ish, we have main engine cutoff, referred to as "MECO"...
They are Watching the Skies for You!
Our researchers, worldwide, do absolutely critical work.

Asteroid 2012DA14 was a close one.
It missed us. But there are more out there.
Send your name and message on Hayabusa-2.
Let's invent the future together!