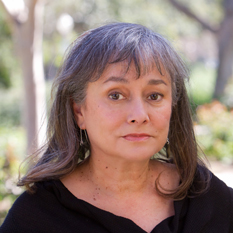 Donna Stevens
donna.stevens@planetary.org
+1-626-793-5100
Donna Stevens shepherds The Planetary Report through all the stages of its development, from story assignment through its arrival in members' mailboxes. As senior editor of the magazine, her first priority is to give everyone in The Planetary Society a high-quality print publication that is a tactile connection to the many aspects of space exploration and the work we all—as a family—do to make that exploration happen. With her long history as the Society's art editor, Donna especially enjoys her role as interface between the written and visual aspects of The Planetary Report.
"I appreciate every part of the natural world," she says, "on our own planet and beyond. To play a role in helping to further people's curiosity and wonderment—as well as their determination to know more about this immense space we inhabit—is a privilege I'm grateful for."
Latest Blog Posts



The latest issue of Planetary Report is available online!
Posted 2012/11/17 05:57 CST | 2 comments
The September Solstice 2012 issue of The Planetary Report is now available online for members who prefer to get their magazine electronically. I'm especially proud of this issue because of its broad scope—it celebrates our past and peers into our future as a spacefaring species.
They are Watching the Skies for You!
Our researchers, worldwide, do absolutely critical work.

Asteroid 2012DA14 was a close one.
It missed us. But there are more out there.
Send your name and message on Hayabusa-2.
Let's invent the future together!