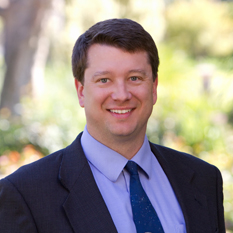 Bruce Betts
Director of Science and Technology
bruce.betts@planetary.org
+1-626-793-5100
Dr. Bruce Betts is Director of Science and Technology for The Planetary Society, the world's largest space interest group. Dr. Betts is a planetary scientist who earned a B.S. in physics and math and an M.S. in Applied Physics from Stanford and a Ph.D. in Planetary Science with a minor in Geology from Caltech. He spent several years with San Juan Institute/Planetary Science Institute as a Research Scientist, and later Senior Research Scientist. He studied planetary surfaces, including Mars, the Moon, and Jupiter's moons, using infrared and other data, and published several scientific papers on these subjects. Dr. Betts spent three years at NASA headquarters managing planetary instrument development programs to design spacecraft science instruments.
At The Planetary Society, he has had copious project management experience, having managed a number of flight instrument (both science and public outreach) projects, including silica glass DVDs on the Mars Exploration Rovers and Phoenix lander carrying millions of names and Mars literature, and the LIFE biology experiment that flew on the Russian Phobos sample return mission. He is the Imaging Team Lead for The Planetary Society's LightSail solar sail mission, and led a NASA grant studying microrovers assisting human exploration. He has also overseen or managed a number of additional projects designed to excite and involve the public in space exploration.
He regularly writes for The Planetary Society member magazine The Planetary Report, and on his blog on planetary.org. His twitter feed @RandomSpaceFact provides easy night sky astronomy and random space facts. He also co-hosts the "What's Up?" feature on the weekly Planetary Radio show (150 radio stations, XM/Sirius satellite radio, and podcast). He is a frequent guest on History Channel's The Universe. Dr. Betts is an Adjunct Professor with California State University Dominguez Hills and his recent Introduction to Astronomy and Planetary Science course is available online. He is an Alumnus Senior Scientist with Planetary Science Institute
Latest Planetary Radio Appearance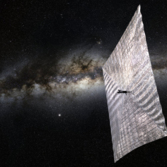 Latest Blog Posts

Using Lasers to Lock Down Exoplanet Hunting
Posted 2014/09/26 05:59 CDT | 0 comment
The Planetary Society is launching a new collaboration with Yale exoplanet hunter Debra Fischer and her team, the Exoplanets Laser project. We will support the purchase of an advanced, ultra stable laser to be used in a complex system they are designing to push radial velocity exoplanet hunting to a whole whole new level.

Last Chance to Fly Your Name to Asteroid Bennu
Posted 2014/09/22 04:00 CDT | 1 comment
You have just until September 30, 2014 at 23:59 Pacific time, to submit your name, and to tell your friends and family to submit their names, to fly to asteroid Bennu and back on board NASA's OSIRIS-REx mission.

Submit Predictions to Fly in an Asteroid Time Capsule
Posted 2014/09/02 07:50 CDT | 1 comment
You have four weeks left (until September 30, 2014) to submit names to send to an asteroid, and now you can also separately submit space exploration predictions or images to send in a time capsule to and from that same asteroid. Both sets of information will fly etched on microchips on board the NASA OSIRIS-REx spacecraft.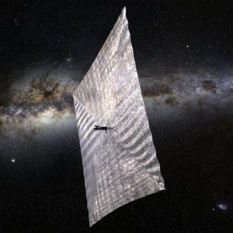 In 2016, The Planetary Society's LightSail program will take the technology a step further.

Pretty pictures and
awe-inspiring science.
Let's invent the future together!