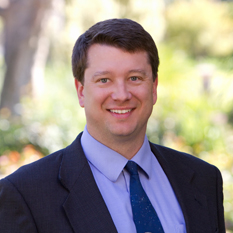 Bruce Betts
bruce.betts@planetary.org
+1-626-793-5100
Dr. Bruce Betts is Director of Projects for The Planetary Society, the world's largest space interest group. Dr. Betts is a planetary scientist who earned a B.S. in physics and math and an M.S. in Applied Physics from Stanford and a Ph.D. in Planetary Science with a minor in Geology from Caltech. He spent several years with San Juan Institute/Planetary Science Institute as a Research Scientist, and later Senior Research Scientist. He studied planetary surfaces, including Mars, the Moon, and Jupiter's moons, using infrared and other data, and published several scientific papers on these subjects. Dr. Betts spent three years at NASA headquarters managing planetary instrument development programs to design spacecraft science instruments.
At The Planetary Society, he has had copious project management experience, having managed a number of flight instrument (both science and public outreach) projects, including silica glass DVDs on the Mars Exploration Rovers and Phoenix lander carrying millions of names and Mars literature, and the LIFE biology experiment that flew on the Russian Phobos sample return mission. He is the Imaging Team Lead for The Planetary Society's LightSail solar sail mission, and led a NASA grant studying microrovers assisting human exploration. He has also overseen or managed a number of additional projects designed to excite and involve the public in space exploration.
He regularly writes for The Planetary Society member magazine The Planetary Report, and on his blog on planetary.org. His twitter feed @RandomSpaceFact provides easy night sky astronomy and random space facts. He also co-hosts the "What's Up?" feature on the weekly Planetary Radio show (150 radio stations, XM/Sirius satellite radio, and podcast). He is a frequent guest on History Channel's The Universe. Dr. Betts is an Adjunct Professor with California State University Dominguez Hills and his recent Introduction to Astronomy and Planetary Science course is available online. He is an Alumnus Senior Scientist with Planetary Science Institute
Latest Planetary Radio Appearance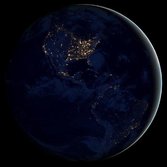 Looking Back, Looking Forward: Beginning a New Year In Space
12/31/2012 | 28:50
Listen
Planetary Society experts review the challenges and triumphs of 2012 and look forward to a new and exciting year. You'll hear Bill Nye the Science Guy, Emily Lakdawalla on new missions, Casey Dreier on "Saving our Science," and Bruce Betts' review of great projects, as well as a musical rendition of "Random Space Fact."
Latest Blog Posts

Saving the World: Shoemaker NEO Grant Winners Announced
Posted 2013/04/17 09:02 CDT | 2 comments
What do the discovery of close fly by asteroid 2012 DA14 and the most productive near Earth object (NEO) follow-up tracking program in the world have in common? They were both made possible by Planetary Society Shoemaker NEO Grants. And, now, we again invest in the future and defending against the asteroid threat to Earth. NEO Shoemaker Award winners for 2013 announced.
This Week at The Planetary Defense Conference
Posted 2013/04/16 11:52 CDT | 2 comments
Bruce Betts and The Planetary Society are at the International Academy of Astronautics Planetary Defense Conference (PDC) in Flagstaff, Arizona. The PDC is held every two years and brings together world experts in saving the world from asteroid impact. The Planetary Society has long been a co-sponsor of the conference. The newest winners in our Shoemaker NEO Grants program will be announced on Wednesday a the conference.

They are Watching the Skies for You!
Our researchers, worldwide, do absolutely critical work.

Asteroid 2012DA14 was a close one.
It missed us. But there are more out there.
Send your name and message on Hayabusa-2.
Let's invent the future together!