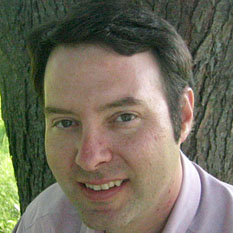 Jim Bell
Professor, School of Earth and Space Exploration
Arizona State University
Jim Bell is an astronomer and planetary scientist at Arizona State University and is the President of The Planetary Society. Jim is an occasional science blogger for the Huffington Post, and his books like "Postcards from Mars", "Moon 3-D", "Mars 3-D", and "The Space Book" have helped to enable glorious visual tours of the solar system.
Jim joined The Planetary Society's Board of Directors in 2005 and had been President of the Board since 2008. A professor of astronomy and planetary science at Arizona State University in Tempe, Jim is also the lead scientist for the Pancam color imaging system on the Mars Exploration Rovers and has written two books about his Mars work: Postcards from Mars and Mars 3-D: A Rover's Eye View of the Red Planet. He has also been actively or previously involved as a science team member of the NASA Near-Earth Asteroid Rendezvous, Mars Pathfinder, Mars Odyssey, Comet Nucleus Tour, Mars Reconnaissance Orbiter, Lunar Reconnaissance Orbiter, and Mars Science Laboratory missions.
Jim was the science team liaison for The Planetary Society's Red Rover Goes to Mars student program and the MarsDial education and outreach project on the Spirit and Opportunity rovers. He is a member of the American Astronomical Society, the International Astronomical Union (IAU), the American Association for the Advancement of Science, and the American Geophysical Union. His scientific studies primarily focus on the geology, chemistry, and mineralogy of planets, moons, asteroids, and comets using data obtained from telescopes, laboratory studies, and spacecraft missions. In 1999 the IAU honored Jim's contributions to planetary science by naming asteroid 8146 Jimbell after him.
Jim received his B.S. from Caltech in 1987 and his Ph.D. from the University of Hawaii in 1992, performing research on Mars surface mineralogy and climate variations using infrared and optical telescopes at Mauna Kea Observatory. He was a National Research Council postdoctoral research fellow at NASA's Ames Research Center then a faculty member in the Department of Astronomy at Cornell University prior to coming to ASU in 2011.
More details about Jim's background, books, magazine articles, blogs, and professional scientific writing can be found at his personal web site: http://jimbell.sese.asu.edu
Latest Planetary Radio Appearance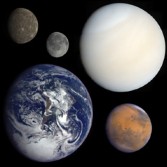 Celebrating the Admiral of the Solar System
12/02/2013 | 29:30
Listen
The life of explorer and teacher Dr. Bruce Murray was celebrated last November 10th at Caltech. This week we present a few excerpts from the tributes paid to the former JPL Director and co-founder of the Planetary Society.
Latest Blog Posts

Posted 2013/06/03 03:53 CDT | 6 comments
I'm absolutely floored when I stop to think that our beautiful blue ocean is only one of perhaps a half dozen or more oceans on other worlds in our solar system, and only one of probably millions (or more) oceans on other Earth-like planets in our galaxy. Oceans abound!


Curiosity's landing site named for Ray Bradbury
Posted 2012/08/22 04:32 CDT | 1 comments
Ray Bradbury explored Mars, and the future of humanity, through words and ideas--vehicles of the imagination. He was a visionary author and, through his writings and lectures, was a direct or indirect mentor to so many of us involved with designing, building, and operating the actual space vehicles of today. I think it is so fitting, then, that the MSL team has memorialized Ray's contributions to the exploration of the planets -- and especially Mars -- by naming Curiosity's landing site in his honor.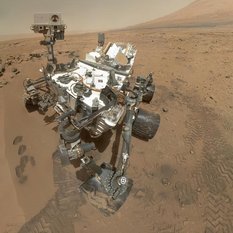 Our Curiosity Knows No Bounds!
Become a member of The Planetary Society and together we will create the future of space exploration.
The Autumn Equinox issue is out!
Let's invent the future together!