Bruce Betts' Online College Intro Astronomy Course 2014
Introduction to Planetary Science and Astronomy
Want to take an Introductory Planetary Science and Astronomy class at your leisure with the Planetary Society's Director of Projects, Dr. Bruce Betts? He is teaching the virtual college class at California State University Dominguez Hills spring semester 2014-- Physics 195: Introduction to Planetary Science and Astronomy. Dr. Betts guides you through the solar system and universe in a class heavy on imagery and fun, and light on math, while still giving you a strong introduction to what we know and how we learn more. He also talks to a number of guests throughout the course. Below, you can find class resources as well as links to an archive of the class.
Class Resources
Here are some resources for the class: the class schedule and reading assignments list, the syllabus, and also written class assignments as they were given to the students formally enrolled in the class. We'll also try to post tests. Unless you are one of the students enrolled in the class already, you can choose to do them or not :)
UPDATE: As of March 27, 2014, the written class assignments are now available to everyone.
How to Watch the Class Live
Classes will be on Wednesday afternoons from 15:00 to 16:30 Pacific time from Feb. 5 to May 7 except for April 2 (Spring Break). All archived videos will be posted here, but to watch live including the option to ask questions, here are your options:
UPDATE: As of Feb. 10, 2014, we were informed the classes are no longer able to be streamed live on YouTube, but you can still watch the class live using the options below.
There is a high resolution webcast available at dhtv.csudh.edu that uses Silverlight. Students can install Silverlight for free at Install Silverlight. There is also a low resolution webcast available at dhtv.csudh.edu/flash
TV: If you happen to live in the Los Angeles area, many cities in Southern California broadcast DHTV classes on their cable television educational access channel. Students can view the class on Ch. 36 in Los Angeles and North Orange County, Ch. 35 in Beverly Hills and Carson, Ch. 6 or 29 in the South Bay, and Ch. 99 in Santa Monica, Pasadena, Altadena and Sierra Madre. TV viewers can ask a question by calling 800.339.1193.
Class Video Archives
Here are the archived versions of each 2014 class along with descriptions of what is covered in each class. Each class is one-and-a-half hours. Just click on a session title to get to a large version of the video for that class. You can also access the archive of all of last year's (Spring 2013) version of the same class and the archive for Spring 2012's class.
2014 Classes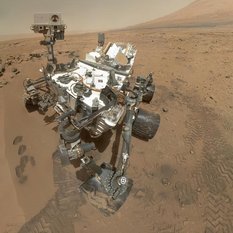 Our Curiosity Knows No Bounds!
Become a member of The Planetary Society and together we will create the future of space exploration.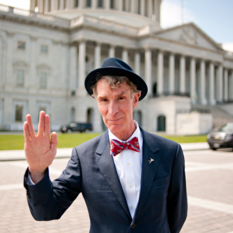 Be a Space Advocate
Sign the petitions to your Representative and Senators urging them to commit NASA to a major scientific mission to Europa and restore the Planetary Science budget to its historical levels.
Travel to Bennu on the OSIRIS-REx spacecraft!
Let's invent the future together!