Planetary Radio
Each week, Planetary Radio visits with a scientist, engineer, project manager, astronaut, advocate or writer who provides a unique and exciting perspective on the exploration of our solar system and beyond. We also showcase regular features that raise your space IQ while they put a smile on your face. Host Mat Kaplan is joined by Planetary Society colleagues Bill Nye the Science Guy, Bruce Betts, and Emily Lakdawalla. We hit the road now and then to produce a Planetary Radio Live show in front of an audience. Drop us a line or enter the weekly space trivia contest at planetaryradio@planetary.org.
Please support your local public radio station that airs the show! Check the station's online schedule or review our online list of affiliates. Satellite radio listeners can hear us Sunday evenings on the Sirius XM Public Radio channel. Want to hear Planetary Radio on your local station? Ask them to contact us or review our radio affiliate information page.
iTunes and other podcast aggregators like Stitcher make it easy to listen and subscribe. Just search for "Planetary Radio." or click the links below.
Recent Shows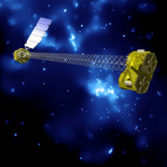 Exploring Black Holes and Supernovae With NuSTAR
03/11/2014 | 35:00

Guests
Principal Investigator Fiona Harrison provides an X-ray tour of some of the universe's most fascinating objects, Casey Dreier has analysis of NASA's 2015 budget plans, and Bill Nye sees the inherent optimism of science in the verification of another 715 exoplanets.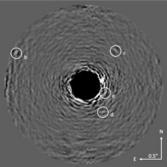 Tasting the Air of Distant Worlds
06/03/2013 | 31:50

Guests
Ben R. Oppenheimer, Associate Curator/Astrophysics Department Chair, American Museum of Natural History, Division of Physical Sciences
There will soon be one thousand confirmed exoplanets, but how do we learn more about such distant worlds? We talk to the leader of a team that has recently developed technology capable of revealing the spectra of these planets, which allows us to tease apart their composition. Emily Lakdawalla invites you to find the next "face" on Mars, while Bill Nye says another asteroid flyby is good news. Our special What's Up space trivia contest prize will put your picture in orbit!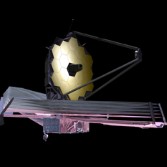 Visiting the AAS Meeting for a JWST Update and More
01/14/2013 | 52:37

Guests
Jason Kalirai, Deputy Project Scientist, James Webb Space Telescope, Space Telescope Science Institute
Dean C. Hines, Scientist, Space Telescope Science Institute
The 221st meeting of the American Astronomical Society was a great place to learn about the James Webb Space Telescope from Jason Kalirai and Dean C. Hines.
Help Planetary Radio grow and become even better. Plus get your own Planetary Radio t-shirt for helping.
I Can Help

Pretty pictures and
awe-inspiring science.
Let's explore the cosmos together!