Travel with The Planetary Society
Join members of the Planetary Society on trips with a special astronomical or planetary focus, from Total Solar Eclipses to the Transits of Venus & the Aurora Borealis! This popular program has taken Planetary Society members since 1999 to extreme environments from Antarctica to Alaska, and to see Eclipses from Australia to the Grand Canyon, Tahiti to Russia and China.
Explore with Us

October 23 –November 6, 2013 • With the Total Solar Eclipse Nov. 3, 2013 We invite you to join us on a Safari in the "Pearl of Africa," Uganda, including the country's finest national parks, gorilla reserves and chimpanzee sanctuaries. Explore the mountain paradise of Africa—named the "Pearl of Africa" by Winston Churchill—including opportunities to look for savannah animals from lions to elephants, plus a profusion of birds and primates. A highlight of the safari will be seeing the Total Solar Eclipse as it passes over Murchison Falls National Park on

March 6-12, 2014 We invite you to join us in 2014, as we explore the great beauty of Alaska in winter, and see the famed Aurora Borealis or Northern Lights, the greatest light show on Earth!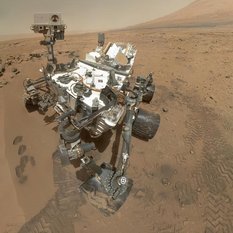 Our Curiosity Knows No Bounds!
Become a member of The Planetary Society and together we will create the future of space exploration.
Support Laser Bees
According to the research, three laser bee spacecraft could deflect a Tunguska-sized impactor in less than one-and-a-half years. Can you help make that possible?
The Autumn Equinox issue is out!
Let's invent the future together!