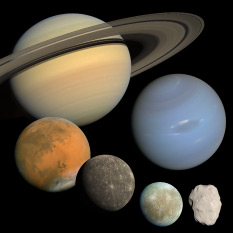 Ian Regan
Latest Processed Space Images

Posted 2013/07/11 | 1 comments
This natural color, time-lapse movie comprised of images from the Cassini spacecraft taken in December 2010 shows Dione moving from left to right, passing behind its sister moon Tethys, which remains in the center of the frame.

Saturn's northern storm on Feb. 4, 2011
Posted 2012/04/10 | 0 comments
As part of its routine monitoring of Saturn's atmosphere, Cassini took the photos needed to compose this false-color composite view of the storm reaching across much of the planet's temperate northern latitudes on February 4, 2011. (The view is composed of three images taken through infrared, green, and blue filters.)

Cassini's views of Helene through March 2010
Posted 2012/04/10 | 0 comments
Ian Regan composed this montage of Cassini's highest resolution views of Dione's co-orbital moon Helene to attempt to make sense of the positions of its features. The small moon appears very different seen from different angles and under different lighting conditions.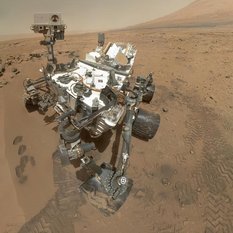 Our Curiosity Knows No Bounds!
Become a member of The Planetary Society and together we will create the future of space exploration.
Travel to Bennu on the OSIRIS-REx spacecraft!
Let's invent the future together!