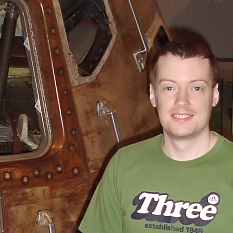 Ian Regan
Ian Regan hails from Plymouth, Great Britain. He has a long-time passion for astronomy, particularly for the Apollo Lunar Program and unmanned exploration of the outer planets. His biggest astronomical inspiration is the late British popularizer and TV presenter, Sir Patrick Moore. A contributor to the Apollo Lunar Surface Journal, he is also an image-processor for the forthcoming big-screen film "In Saturn's Rings."
Check out Ian's work at his Flickr and YouTube accounts:
https://www.flickr.com/photos/10795027@N08/
https://www.youtube.com/user/planetaryprobes
Latest Blog Posts


Another Pale Blue Dot — Uranus Spied By Cassini
Posted 2014/04/30 06:53 CDT | 1 comment
The Cassini mission has already returned an array of images of other solar system members from Saturn orbit: Earth (and the Moon), Venus, Mars, and Jupiter. It's time to add another world to that list!
Latest Processed Space Images

Posted 2016/03/18 | 0 comments
On January 20, 2007 Cassini's orbit took it 60 degrees above the plane of the rings to capture this top-down view, composed of 12 separate wide-angle camera footprints. The resolution is about 77 kilometers per pixel. In the upper right corner of the image, Prometheus, Pandora, and Janus skirt the edge of the rings. This is the main ring system, from the thin braid of the F ring at outer edge, across the A ring to the densest B ring (which appears dark because we're looking at the unlit face here) into the C ring. The D ring is very faint and goes almost all the way down to Saturn's clouds.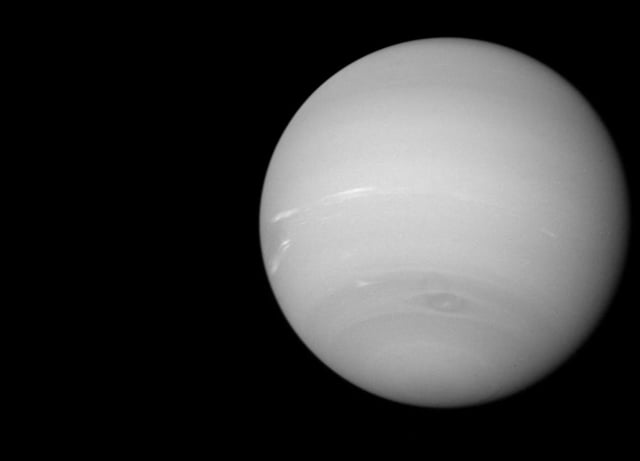 Posted 2016/03/11 | 0 comments
Voyager 2 flew past Neptune on August 25, 1989. Here, Ian Regan has taken a long sequence of Neptune images shot through many different filters in July and August 1989, as Voyager 2 approached. Regan aligned them to make a rough draft of a movie of the spinning planet. It will take much more work to generate color frames from the images. Voyager 2 was relaying the images to Earth as it was taking them, so its frame rate was limited by how fast it could send each image: images are separated in time by about 5 minutes. There were gaps in imaging as Voyager 2 turned its camera to photograph other features in the Neptune system (rings and moons).

Titan's south pole and Ontario Lacus
Posted 2016/02/25 | 0 comments
Cassini viewed Titan's south polar regions on June 6, 2005, seeing a few dark lakes, less-dark lakebeds, and bright clouds. The largest south polar lake, Ontario Lacus, is considerably smaller than the lakes atTitan's north pole.
Our Advocacy Program 
provides each Society member 
a voice in the process.


Funding is critical. The more 
we have, the more effective 
we can be, translating into more 
missions, more science, 
and more exploration.
Featured Video
Intro Astronomy 2016. Class 12: Exoplanets, the Sun, and Solar Physics

Pretty pictures and
awe-inspiring science.
Let's invent the future together!