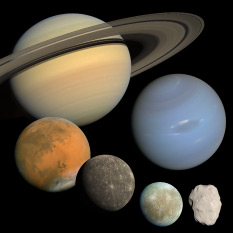 Gordan Ugarkovic
Gordan is a Croatian software developer and amateur astrophotographer. He dabbles in planetary image processing, creating color composites from datasets such as Cassini/Huygens, as he is "somewhat underwhelmed by the frequency the Cassini Imaging Team releases color composites." His work can be viewed on his Flickr page.
Unless otherwise specified, the work of Ugarkovic is shared on planetary.org under a
Creative Commons Attribution-NonCommercial-ShareAlike 3.0 Unported License
.
Contact us
to request publication permission.
Latest Processed Space Images

Posted 2013/10/28 | 0 comments
Cassini narrow-angle camera IR1/GRN/UV3 filter composite of Saturn's small moon Janus, taken on July 4, 2010 at a distance of 74,800 km and a phase angle of 38°. The image has been magnified by a factor of 2.

Posted 2013/09/03 | 0 comments
These false color images, composed of CB2 and BL1 filter images from the Cassini Imaging Science Subsystem (ISS), reveal two volcanic plumes near the terminator of Io on January 1st and 5th, 2001. The glow on Io's dark side is light scattered from Jupiter behind it. The images on the left are highly stretched versions of the images on the right in order to highlight the locations of the plumes.

Animation of Tvashtar and Pele's Plumes
Posted 2013/09/03 | 0 comments
This animation, composed of UV3 frames from the Cassini Imaging Science Subsystem (ISS) taken on January 2, 2001 and magnified by a factor of 2, shows plumes from Io's Tvashtar and Pele Paterae (volcanoes).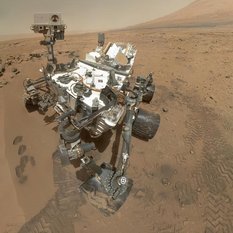 Our Curiosity Knows No Bounds!
Become a member of The Planetary Society and together we will create the future of space exploration.
The Autumn Equinox issue is out!
Let's invent the future together!