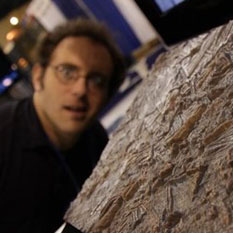 Ted Stryk
I am a philosophy professor at Roane State Community College in Oak Ridge, Tennessee. Planetary exploration has always been an interest of mine. You can follow me on twitter @tedstryk for the latest updates on my work, which I often post on my blog, Planetary Images from Then and Now. Please note that since the processed images are copyrighted, they should not be reused without permission. If you are interested in using any of my work, please contact me at strykt@roanestate.edu or tedstryk@gmail.com.
Unless otherwise specified, the work of Stryk is shared on planetary.org under a
Creative Commons Attribution 3.0 Unported License
.
Contact us
to request publication permission.
Latest Blog Posts


Posted 2014/07/24 10:19 CDT | 4 comments
Venera 9 and 10 landed on Venus in 1975 and sent back the first images of the planet's surface. Now, Ted Stryk brings new life to these images to show us what it would be like to stand on the Venusian surface.

Latest Processed Space Images


Standing on Venus with Venera 9
Posted 2014/07/24 | 0 comments
On October 22, 1975, Venera 9 landed on the surface of Venus and acquired a 180-degree panorama of the surface. Ted Stryk used the images in the panorama to create this artistic view of what the scene would look like if one were standing on the surface. This view was created by rectifying the individual images in the panorama to show the surface at a more natural angle, sampling each image at different distances from the lander and using image data to fill any gaps remaining after this process. The objects in the image are real, though the arrangement is not.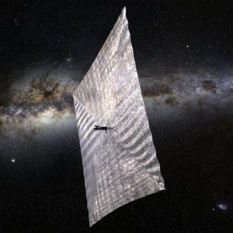 In 2016, The Planetary Society's LightSail program will take the technology a step further.

Pretty pictures and
awe-inspiring science.
Let's invent the future together!