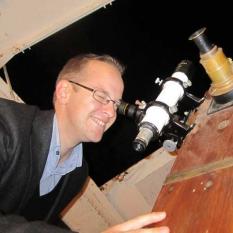 Leigh Fletcher
Fletcher is a Royal Society Research Fellow at the University of Oxford. He works with an international team of scientists studying the formation, atmospheric composition, dynamics, meteorology and chemistry of the gas giants: Jupiter, Saturn, Uranus and Neptune, and the growing number of giant planets around other stars in our galaxy.
Latest Blog Posts

They are Watching the Skies for You!
Our researchers, worldwide, do absolutely critical work.

Asteroid 2012DA14 was a close one.
It missed us. But there are more out there.
Send your name and message on Hayabusa-2.
Let's invent the future together!