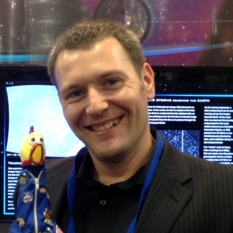 Karl Battams
Karl Battams is an astrophysicist and computational scientist based at the Naval Research Laboratory (NRL) in Washington DC. He has operated the NASA-funded Sungrazing Comets Project since 2003. In addition to his comet work, he performs data analysis and visualizations for various ongoing solar physics projects within the NRL Space Science Division. You can follow him and the Sungrazer Project on Twitter via @SungrazerComets.
Latest Planetary Radio Appearance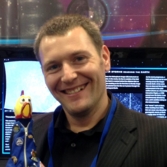 Comet ISON: Much More Than a Memory
12/09/2013 | 28:50
Listen
Maybe it wasn't "the comet of the century," but ISON has left a scientific legacy that is beyond compare. That's according to Karl Battams of NASA's Comet ISON Observing Campaign on this week's show.
Latest Blog Posts


Comet Siding Spring: Risk Assessment
Posted 2014/08/07 01:29 CDT | 6 comments
On October 19, 2014, Comet Siding Spring is going to have an extremely close encounter with the planet Mars. The bottom line: it seems most likely that our Martian spacecraft will be absolutely fine.
A new comet observing campaign for C/2013 A1 (Siding Spring)
Posted 2014/01/27 11:22 CST | 1 comment
You thought you were rid of us...but we're back! Following the spectacular and, quite frankly unprecedented, success of the Comet ISON Observing Campaign, we are launching a similar venture for another unique cometary encounter that's happening this year. In October 2014, comet C/2013 A1 (Siding Spring) will pass extremely close to Mars.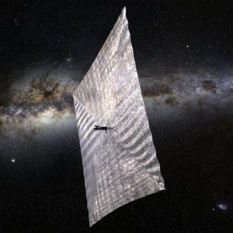 In 2016, The Planetary Society's LightSail program will take the technology a step further.
Travel to Bennu on the OSIRIS-REx spacecraft!
Let's invent the future together!