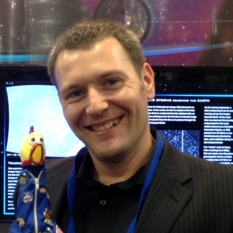 Karl Battams
Karl Battams is an astrophysicist and computational scientist based at the Naval Research Laboratory (NRL) in Washington DC. He has operated the NASA-funded Sungrazing Comets Project since 2003. In addition to his comet work, he performs data analysis and visualizations for various ongoing solar physics projects within the NRL Space Science Division. You can follow him and the Sungrazer Project on Twitter via @SungrazerComets.
Latest Planetary Radio Appearance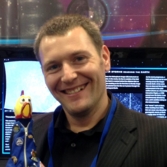 Comet ISON: Much More Than a Memory
12/09/2013 | 28:50
Listen
Maybe it wasn't "the comet of the century," but ISON has left a scientific legacy that is beyond compare. That's according to Karl Battams of NASA's Comet ISON Observing Campaign on this week's show.
Latest Blog Posts

Posted 2013/11/28 09:54 CST | 9 comments
After impressing us yesterday, comet ISON faded dramatically overnight, and left us with a comet with no apparent nucleus in the SOHO/LASCO C2 images. As the comet plunged through the solar atmosphere, and failed to put on a show in the SDO images, we understandably concluded that ISON had succumbed to its passage and died a fiery death. Except it didn't. Well, maybe...

Comet ISON: Your Half-time Report
Posted 2013/11/26 10:04 CST | 1 comments
I am heading out to Kitt Peak to join my fellow CIOC-ers Matthew and Casey for perihelion observations of Comet ISON, and I find myself having an early moment of reflection.

ISON, Encke, Mercury, and Home
Posted 2013/11/22 10:04 CST | 3 comments
Comet ISON has entered the field of view of the STEREO HI-1A camera, and, in an awesome animation, it joins a large cast of characters already present there.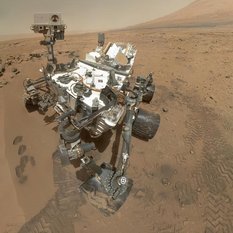 Our Curiosity Knows No Bounds!
Become a member of The Planetary Society and together we will create the future of space exploration.
The Autumn Equinox issue is out!
Let's invent the future together!