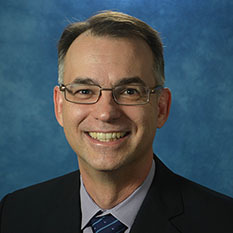 Dante Lauretta
Dante Lauretta's research interests focus on the origin and chemical evolution of the solar system. His main focus is the formation and alteration of minerals in the solar nebula and on meteorite parent asteroids. He is also working on the application of inductively coupled plasma-mass spectrometry to geologic studies. In addition, he is studying the extent of Hg isotopic fractionation in natural systems. This project represents a potentially new stable isotope system with applications in meteoritics, geology, biogeochemistry, and environmental studies.
Latest Planetary Radio Appearance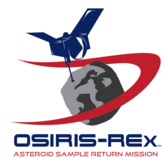 A Second Earth, and OSIRIS REx is Go for Asteroid Bennu
04/22/2014 | 28:50
Listen
Finally found: an Earth-sized planet in the habitable zone. You'll hear lead scientist Elisa Quintana make the announcement. Then OSIRIS REx mission Principal Investigator Dante Lauretta will tell us how the spacecraft will return a sample of material from the birth of the solar system.
Latest Blog Posts

Posted 2014/12/11 05:48 CST | 0 comment
The YORP effect is a phenomenon that affects the rotation rate and pole orientation of an asteroid. YORP is an acronym that combines four scientist's names: Yarkovsky, O'Keefe, Radzievskii, and Paddack.

The Science of "Bennu's Journey"
Posted 2014/11/25 06:17 CST | 0 comment
The OSIRIS-REx project released Bennu's Journey, a movie describing one possible history of our target asteroid – Bennu. The animation is among the most highly detailed productions created by Goddard's Conceptual Image Laboratory.

Posted 2014/10/31 11:52 CDT | 0 comment
On October 17-19, 2014, the Lunar and Planetary Laboratory on the University of Arizona campus hosted the second annual Art of Planetary Science exhibition. This exhibition featured works of art inspired by the solar system, alongside works by scientists created from their scientific data.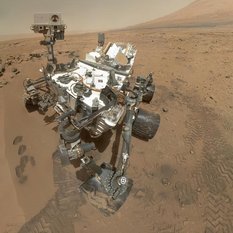 Our Curiosity Knows No Bounds!
Become a member of The Planetary Society and together we will create the future of space exploration.

Pretty pictures and
awe-inspiring science.
Let's invent the future together!