See other posts from October 2011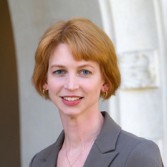 Notes from EPSC/DPS NASA Night
Posted by Emily Lakdawalla
2011/10/07 03:53 CDT
Topics: Space Policy
It's already the last day of the DPS/EPSC meeting in Nantes, France, and I've fallen seriously behind on writing up my notes. I thought I'd get some less pleasant notes out of the way before I returned to science. At every Division of Planetary Sciences (DPS) meeting in October and Lunar and Planetary Science Conference (LPSC) meeting in March there is a "NASA Night," an hour or so in which representatives from NASA's Science Mission Directorate speak to the people whose missions and research they fund about their accomplishments and the political and funding climate for the coming years. Sometimes these are happy events but most of the time they're either tense or depressing.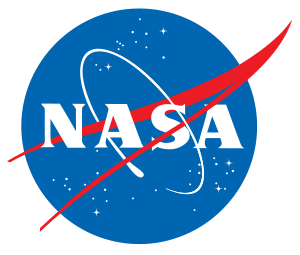 Last night was one of the latter, at least from the NASA side (ESA presented too, because this is also a European Planetary Science Congress, and their story was, fortunately, not depressing.) I wrote down what NASA HQ's Jim Green said as verbatim as I could, and I'll reproduce these notes here; I'm putting Green's statements in quotes to differentiate from my commentary. There are likely errors and omissions, for which I apologize in advance.
Jim Gree
quot;I want to dwell a lot about the future and that requires both NASA and ESA scientists to listen carefully. we need to be part of the solution to economic issues.
"What has happened over last year? It has been fabulous year for NASA's planetary science. Lunar Reconnaissance Orbiter transitioned from human exploration to science division....two fabulous comet encounters....we released the planetary decadal survey. That is an incredible milestone. It is designed to provide community consensus, designed to provide a road map for the future, and designed for us to rally behind if we decide that it is worth it....We launched Juno to Jupiter, and Opportunity reached Endeavour.
"What organization do you know that can lay this out a year or more in advance and knock 'em all off one by one? It's a thing to be proud of; success breeds success.
"OK. What's happened with discovery selections: there were 20 proposals; we've selected three for phase A study. Chopper, GEMS, and TiME. We have also now selected OSIRIS-REx for implementation." He acknowledged the passing of Mike Drake and confirmed officially that Dante Lauretta will now be OSIRIS-Rex's principal investigator; and he previewed Curiosity's launch.
"So now let's talk about the Future of NASA's Planetary Science. There is a tie-in with ESA, and I will not ignore that." He showed three budget scenarios that had been planned for from last year. "In reality we are in the
Or read more blog entries about: Space Policy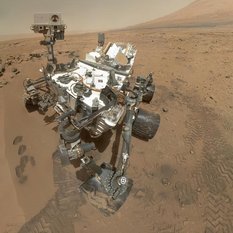 Our Curiosity Knows No Bounds!
Become a member of The Planetary Society and together we will create the future of space exploration.
The Autumn Equinox issue is out!
Let's invent the future together!