See other posts from September 2007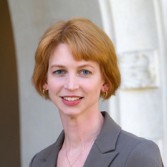 Iapetus closest approach images are online!!!
Posted By Emily Lakdawalla
2007/09/12 12:13 CDT
Topics:
I've been pounding the refresh button all day long, hoping to see the images from Cassini. A friend on the team gave me a sneak peek at two amazing ones earlier today, so I was hoping and hoping to see them, but it wasn't until now -- almost 9:30 pm my time, bedtime, really, because I have a 13-month-old alarm clock that will be waking me up at 5:30 tomorrow -- but how could I possibly go to bed with such bizarre and strange images beginning to pile on to the screen?
It is way too late for me to do anything much sensible with these pictures. Only thing I can do is post a few. I won't be able to do much with the images tomorrow, either, unfortunately, as I have the baby with me all day. But I'll do what I can when I can.
First, one that I can actually explain, even while tired. This one proves that impacts CAN punch through the dark material to brighter stuff underneath.
OK, now for the ones that people will be writing their dissertations about. These two sets of images document the transition zone between the bright terrain and the dark terrain. All I've done is to slap images next to each other, approximately where they overlap; I've done no scaling and no attempt to mosaic them. What's going on here? It's like craters have been filled by freshly fallen...coal dust. It's like a weird alternate universe, the evil universe, where red things are green and snow is black and people are born old and grow young. It's blowing my mind, as you can probably tell. Enjoy.
They are Watching the Skies for You!
Our researchers, worldwide, do absolutely critical work.

Asteroid 2012DA14 was a close one.
It missed us. But there are more out there.
Send your name and message on Hayabusa-2.
Let's invent the future together!