Emily Lakdawalla • Jun 27, 2018
Hayabusa2 arrived at Ryugu, so I can make comparisons of asteroid scales!
Super congratulations to Japan and the Hayabusa2 team for their successful arrival at asteroid Ryugu today! It's too late, California time, for me to write much, but I could not resist taking the latest and greatest image released by the team and using it to create a couple of my patented scale comparisons.
First of all, I was immediately struck by how similar the surface texture of Ryugu appears to Hayabusa's target Itokawa. The shapes of the two asteroids are obviously very different, but where Itokawa is rubbly, Ryugu's surface looks the same -- even the boulders max out at roughly the same size. Itokawa has weird smooth "seas" that Ryugu appears not to have, but Itokawa's otter-like shape creates bizarre gravity lows that won't exist on much more spherical Ryugu. I'm calling this to scale (ish) because my knowledge of the scale of the two images isn't as precise as I'd like it to be. If I track down better scale information, I'll replace this with a modified version.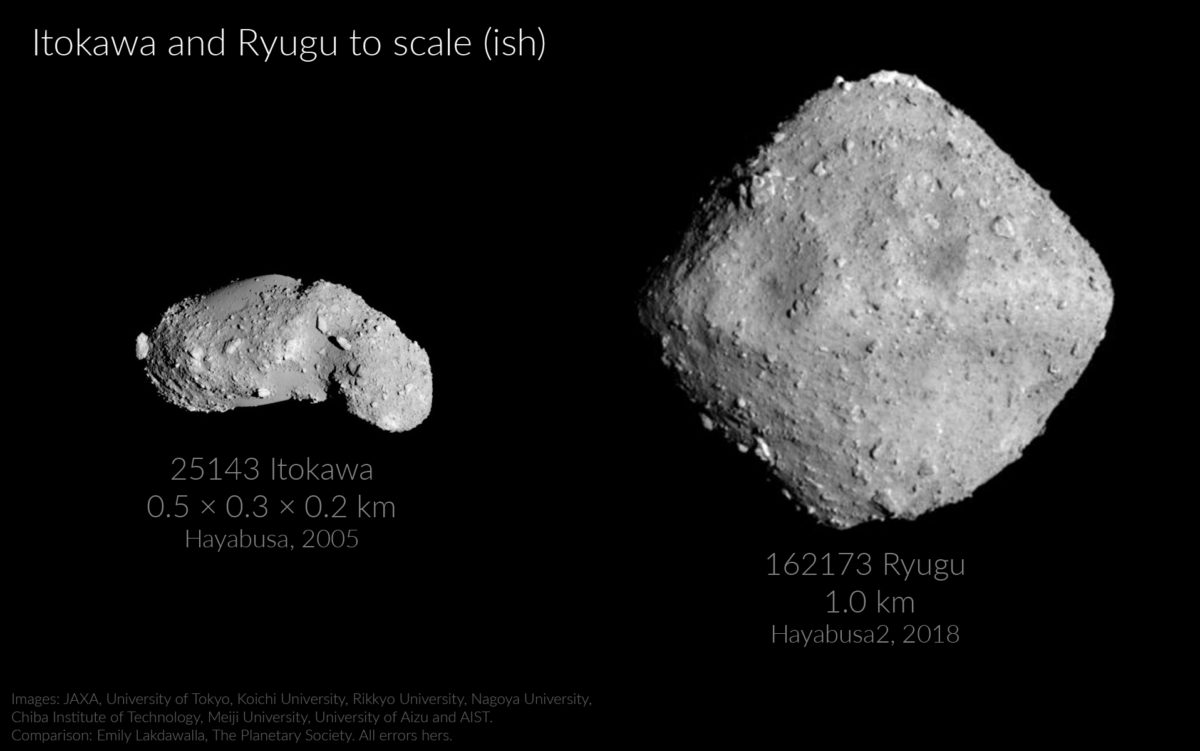 Okay, so how does Ryugu compare to other asteroids we've visited? Don't laugh, but we really didn't need to be as close as 20 kilometers away from it to be able to compare its shape to other worlds. (Bennu is on here also, currently represented by a dot until OSIRIS-REx arrives later this year.)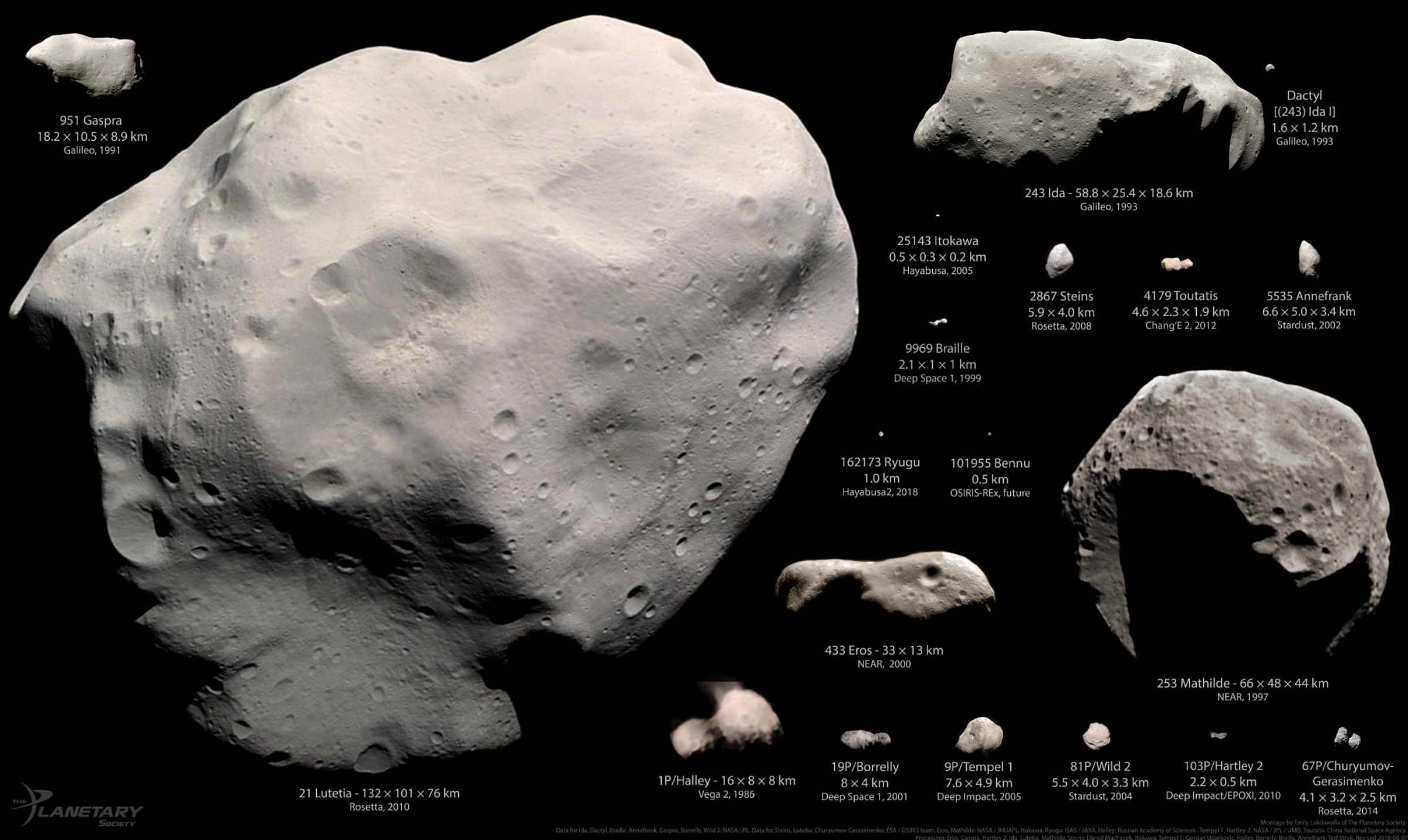 I can't wait for more from Hayabusa2!
You are Part of LightSail's Legacy
Let's share the story and success of LightSail® - help secure LightSail's legacy!
Donate Today