The Planetary Society Decries NASA Budget Cuts for Science and Calls on Congress to Support Planetary Exploration
FOR IMMEDIATE RELEASE
03/27/2014
CONTACT:
Casey Dreier
Email: casey.dreier@planetary.org
PASADENA, CA - The Planetary Society has released its official response to the President's 2015 NASA budget request, in which it decries the hundreds of millions of dollars of cuts to NASA's science programs. NASA's Planetary Science Division, which launches all robotic missions to destinations within the solar system, has been cut for the third year in a row, despite consistent congressional and public support.

"Planetary science is what NASA does best right now," said Planetary Society CEO Bill Nye. "It's where we get the greatest return on our investment, because the engineers and scientists are solving new problems, exploring new places, and making new discoveries. It drives innovation, which in turn drives our economy like no other. This is not where we should be pulling back."

In response, The Planetary Society has called for its members and supporters to contact their congressional representatives to show their support for a vibrant program of planetary exploration, including a major scientific mission to Europa, a sample return campaign from Mars, and a stable frequency of low-cost missions throughout the solar system.

"NASA's planetary exploration is one-of-a-kind," said Casey Dreier, The Planetary Society's Director of Advocacy. "Our members know this, the public knows this, and we want to make sure that The White House knows this, too. We've had very strong support from key members of Congress, and we will depend on them once again to help preserve NASA's leadership in solar system exploration."

Within two days of the Society's call, more than 20,000 messages of support have been sent to Congress, once again demonstrating the intense public support for this key NASA capability.

The Planetary Society has also submitted an official statement regarding the future of planetary science to the House Subcommittee on Space to be inserted for the record at the hearing on the FY2015 NASA budget, and will remain involved throughout this year's budget process.

"The Planetary Society stands ready to fight for planetary science and a vibrant, healthy NASA this year and every year," said Dreier. "Not just for the invaluable economic and scientific benefits brought to us by the space program, but for the daring nature of space exploration. It reminds us that we can achieve anything we set our minds to, and to continually push the boundaries of our engineering capability and understanding of the universe."

The Planetary Society's full statement regarding the President's FY2015 budget request is available at: www.planetary.org/press-room/releases/2014/0313-planetary-society-statement-on-fy15-nasa-budget-request.html

The Planetary Society's statement to the House Subcommittee on Space is available at:
http://planetary.s3.amazonaws.com/assets/pdfs/advocacy/2014/20140326_FY2015-NASA-Budget-Hearing-Statement---House-Space-Subcommittee---The-Planetary-Society.pdf

To contact Members of Congress, the Society is providing the following form:
http://support.planetary.org/site/Advocacy?pagename=homepage&page=UserAction&id=173
About the Planetary Society
The Planetary Society has inspired millions of people to explore other worlds and seek other life. Today, its international membership makes the non-governmental Planetary Society the largest space interest group in the world. Carl Sagan, Bruce Murray and Louis Friedman founded the Planetary Society in 1980. Bill Nye, a long time member of the Planetary Society's Board, serves as CEO.
The Planetary Society
85 South Grand
Pasadena, CA 91105 USA
Web: www.planetary.org
Voice: (626) 793-5100
Fax: (626) 793-5528
Email: tps@planetary.org
#####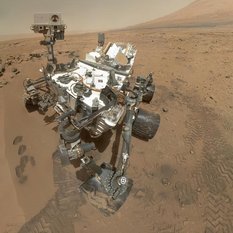 Our Curiosity Knows No Bounds!
Become a member of The Planetary Society and together we will create the future of space exploration.
Travel to Bennu on the OSIRIS-REx spacecraft!
Let's invent the future together!