Latest Videos
Join lunar scientist Dr. David Paige, LADEE EPO Coordinator Brian Day, Bill Nye, and the Society's Mat Kaplan and Dr. Bruce Betts in front of a crowd of 150 space fans as they celebrate LADEE's launch to the Moon.
---
We celebrate the first full year of operations on the martian surface with Deputy Project Scientist Dr. Ashwin Vasavada from JPL
---
The latest update from Bill Nye on The Planetary Society's Save our Science advocacy campaign.
---
The Cassini mission to Saturn--described using only the one thousand most common English words, in the style of "Up Goer 5"
---
Planetary Society Advocacy Coordinator Casey Dreier discusses the background and latest funding problems facing Planetary Science at NASA. Emily Lakdawalla joins him to talk about her visit to Washington, D.C. to talk about planetary missions.
---
Thanks for helping to Save Our Science by writing your Congressional representatives about NASA's Planetary Science Budget. Can you take a minute and forward this message to your friends and colleagues?
---
Emily Dean has worked on Opportunity since its inception, starting when she was a high school student. While working on the mission, she followed her passion in art and architecture, and still works on Opportunity to this day. We explore how her unique background affects her work and what it's like to work on Opportunity day to day (or is it sol to sol?).
---
Lecture 13 of Dr. Bruce Betts' 2013 online Introductory Planetary Science and Astronomy course begins with a conversation with Bill Nye about profound questions in the universe, then covers galaxies (our place in the Milky Way, types of galaxies, Hubble Deep Field), the Universe (determining distances, expansion of the universe, Big Bang theory and evolution of the universe, WMAP and Planck results, dark matter, dark energy, neutrinos), and life in the universe (Earth life requirements, astrobiology, SETI). Recorded at California State University Dominguez Hills.
---
More Videos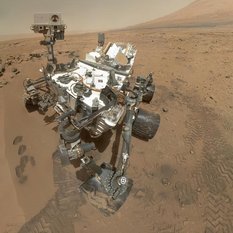 Our Curiosity Knows No Bounds!
Become a member of The Planetary Society and together we will create the future of space exploration.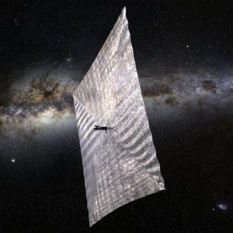 In 2016, The Planetary Society's LightSail program will take the technology a step further.

Pretty pictures and
awe-inspiring science.
Let's invent the future together!