Latest Videos
Have you ever wondered how many stars are in the known universe? Dr. Bruce Betts has this week's Random Space Fact. Starring Dr. Bruce Betts | Video by Merc Boyan | Music by Jim McKeever
---
What would you sound like on Mars? Dr. Bruce Betts has this week's Random Space Fact. Starring Dr. Bruce Betts | Video by Merc Boyan | Music by Jim McKeever
---
How big is the Sun compared to the Earth? Dr. Bruce Betts has this week's Random Space Fact. Starring Dr. Bruce Betts | Video by Merc Boyan | Music by Jim McKeever
---
On October 19, 2014, Comet Siding Spring will fly very close to Mars. Here's a 5 minute video introduction to get you up to speed on this planetary near miss, and some suggestions on how to find out more now, during, and after the encounter.
---
Have you ever wanted to fly in space...but couldn't? Send your name on OSIRIS-REx for a luxurious 500-day trip to asteroid Bennu! It WON'T get tired and WON'T require oxygen. Sign up now while supplies last!
---
The entire video of The Planetary Society's special Washington, D.C. event, The Lure of Europa. Featuring Bill Nye, NASA Chief Scientist Ellen Stofan, JPL Europa Scientist Robert Pappalardo, House Science Chairman Lamar Smith, Rep. John Culberson, and Rep. Adam Schiff.
---
Check out our 321-Science video to learn how we chose this asteroid as the target of OSIRIS-REx.
---
Lecture 13 of Dr. Bruce Betts' 2014 online Introductory Planetary Science and Astronomy course covers galaxies (our place in the Milky Way, types of galaxies, Hubble Deep Field), the Universe (determining distances, expansion of the universe, Big Bang theory and evolution of the universe, WMAP and Planck results, dark matter, dark energy, neutrinos), and life in the universe (Earth life requirements, astrobiology, SETI). Recorded at California State University Dominguez Hills.
---
More Videos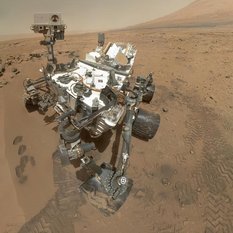 Our Curiosity Knows No Bounds!
Become a member of The Planetary Society and together we will create the future of space exploration.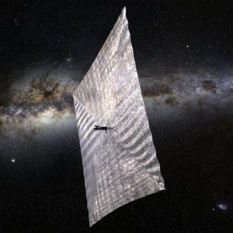 In 2016, The Planetary Society's LightSail program will take the technology a step further.

Pretty pictures and
awe-inspiring science.
Let's invent the future together!