Uganda Tour
Gorilla & Chimp Eclipse Safari
We invite you to join us on a Safari in the "Pearl of Africa," Uganda, including the country's finest national parks, gorilla reserves and chimpanzee sanctuaries.

Explore the mountain paradise of Africa—named the "Pearl of Africa" by Winston Churchill—including opportunities to look for savannah animals from lions to elephants, plus a profusion of birds and primates.
Tracking gorillas and chimpanzees will be a real adventure. We will also get to look for rhinos at Ziwa Sanctuary.

A highlight of the safari will be seeing the Total Solar Eclipse as it passes over Murchison Falls National Park on November 3, 2013.

Read about last year's Australian Eclipse viewing tour, led by Society President Jim Bell.
Please join us for a memorable adventure in Africa!
Itinerary

Days 1/2 New York to Brussels

park are leopard, hyena, topi and reedbuck. Depart for Bwindi, home of the mountain gorillas. Silverback Lodge (2 nights).

Day 3 Kampala & Lake Mburo National Park

We will have our safari briefing, and then depart on a morning drive across the Uganda countryside to Lake Mburo National Park, a compact gem of a park which is a nice stop en route to western Uganda. Take a boat ride and enjoy the rich bird life and many hippos that are cooling off. Arcadia Cottages.

Day 4 Lake Mburo National Park to Bwindi Impenetrable National Park

Wake up to enjoy early morning bird calls, and then enjoy a morning game drive through savannah habitats in Lake Mburo National Park. We'll look zebra, impala, eland, buffalo, oribi, and Defassa waterbuck. Also found in the reputation for the greatest variety and highest concentration of primates in East Africa. We will enjoy a guided walk in the tropical rainforest in search of the wild chimpanzees, red-tailed monkey, black-and-white colobus monkey, and many others.

Day 5 Bwindi Impenetrable National Park Gorilla Tracking

After breakfast depart on our gorilla tracking adventure. Everyone be prepared with proper footwear and raingear, so you can make the most of the experience. Expect to walk a long distance in steep and muddy conditions, sometimes with rain, before you encounter the gorillas. It will definitely be worthwhile as you observe them closely while they eat, play, and rest.

Day 6 Bwindi National Park & Ishasha Tree Climbing Lions

After breakfast, you will drive north to the Ishasha Plains which are famous for their tree climbing lions. Males are distinctive, sporting a thick black mane. We may also encounter herds of buffaloes and antelope, elephants, and hippos. Savannah Hotel.

Day 7 Tree Climbing Lions & Queen Elizabeth National Park Have a game drive this morning to look for the tree climbing lions. We will then transfer

to Queen Elizabeth National Park. The park has a view of Lake Edward, in the Rift Valley floor, and volcanic Mt. Rwenzori. The lush grasslands support predators such as lions, leopard, side-stripped jackal, and spotted hyena, in addition to kob, bushbuck, topi, and water buck. Several primate species are found in the park. Mweya Safari Lodge (2 nights). Day 8 Queen Elizabeth National Park

Game Drive & Boat Trip

We'll enjoy another morning game drive in Queen Elizabeth National Park, and then enjoy a two hour boat trip on the Kazinga Channel into Lake Edward.

Day 9 Kibale Forest National Park

After breakfast, we will transfer to Fort Portal, in the shadow of the fabled "Mountains of the Moon." Continue to Kibale National Park, while passing the region of the Crater Lakes. Prepare for our Chimpanzee Tracking adventure tomorrow. Mountains of the Moon Hotel (2 nights).

Day 10 Chimpanzee Tracking & Bigodi Swamp

Today, we will go chimpanzee tracking in the forest! Kibale Forest has a (over)

Fly from New York's JFK Int'l. Airport on Brussels Airlines at 5:25 pm, arriving in Brussels on the morning of Day 2. Take a connecting flight to Entebbe. Meet your safari leader. Transfer to Cassia Lodge.

Day 11 Kibale Forest National Park to Murchison Falls National Park

Today, we will have an all day adventure across the countryside to Murchison Falls National Park. This evening, we will have a special lecture about the Total Solar Eclipse, and how to photograph the eclipse. Sambiya River Lodge (2 nights).

Day 12 Murchison Falls National Park & Total Solar Eclipse

Today, we'll have a game drive on the northern bank in Murchison Falls National Park. a boat trip, and will then see the Total Solar Eclipse. All passengers will receive eclipse-viewing glasses. We will look for special phenomena of the Eclipse. As the Moon slowly comes between the Sun and the Earth, you will see the dark crescent of the Moon cross the Sun and slowly advance to block all of the Sun's direct rays. The sunlight passes through craggy surface features of the Moon, and may create a pheno menon called "Baily's Beads," Sometimes the depression of the Moon is so great that it produces a larger phenomenon call the "Diamond Ring." During the Total Eclipse, the rays of the Sun produce a corona or crown of light radiating outward behind the dark globe of the Moon. This rare event can only be seen with a Total Solar Eclipse. There is some possibility cloud cover or mist may obscure the eclipse.

Day 13 Murchison Falls to Kampala Ziwa Sanctuary Rhino Game Drive

This morning, we will drive to Kampala with a stopover at the Ziwa Sanctuary for a rhino game drive. The Ziwa Rhino Sanctuary was established to protect the animals and visitors were allowed, starting in 2005. On June 7, 2012, the first female baby rhino was born in the sanctuary, joining her young brother "Obama" and two other young males. Farewell dinner in celebration of our safari and eclipse adventure! Cassia Lodge.

Days 14/15 Kampala to USA

Have a day at leisure in Kampala. Transfer to the airport for our return flight to Brussels (which departs at 11:59 pm). On Day 15,
---
Questions & Information!
Telephone Taunya at (800) 252-4910 (USA) or (408) 252-4910 (Int'l) Fax: (408) 252-1444 Email: Taunya@betchartexpeditions.com On the Web: www.betchartexpeditions.com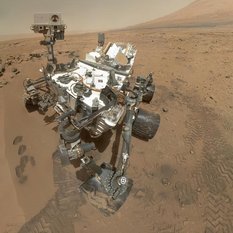 Our Curiosity Knows No Bounds!
Become a member of The Planetary Society and together we will create the future of space exploration.
Support Laser Bees
According to the research, three laser bee spacecraft could deflect a Tunguska-sized impactor in less than one-and-a-half years. Can you help make that possible?
The Autumn Equinox issue is out!
Let's invent the future together!