Alaska Aurora Borealis Tour
Alaska Aurora Borealis
Dear Friends:
We invite you to join us in 2014, as we explore the great beauty of Alaska in winter, and see the famed Aurora Borealis or Northern Lights, the greatest light show on Earth!
We will gather in Anchorage, Alaska, to begin our adventure, then drive through spectacular mountains to Seward, near Kenai Fjords National Park. Here we will visit the Alaska Sea Life Center and look at Alaska's major land mammals including grizzlies, moose, and muskox.
The following day we will travel on the classic train journey from Anchorage to Fairbanks, passing North America's tallest and most awesome mountain, 20,320-foot Mt. McKinley en route.
We'll arrive in Fairbanks to enjoy the annual winter World of Ice Art Festival and learn about the Aurora Borealis at a scientific institute as we discover the delights of Fairbanks and the night skies.
In Fairbanks we will go to the very best locations in the evening to look at the Aurora Borealis: Mt. Aurora, Creamer's Field, and the Aurora-viewing facility at Alpencrest Observatory.
You will have afternoons to discover other delights of this snowy wonderland. We will also visit the Poker Flat Research Range which launches rockets to study the Aurora Borealis.
We invite travelers with an appetite for adventure and discovery to explore the day and night winter wonderland of our 49th state this winter!
Sincerely,
Bill Nye
CEO, The Planetary Society
Itinerary

Day 1 Home to Anchorage
Expedition members fly from their nearest gateway city to Anchorage, Alaska. Transfer on your own to the Hilton Hotel (2 nights). Welcome social, orientation, and dinner. (D)

Day 2 Seward & Resurrection Bay
Today we will travel south through the Chugach National Forest to the fishing village of Seward adjacent to Kenai Fjords National Park. Seward is named for U.S. Secretary of State, William Seward, who convinced Congress to buy Alaska from Russia in 1867 for less than 2 cents per acre. Here, we'll explore the excellent Alaska Sea Life Center. Afternoon visit to the Alaska Wildlife Conservation Center. (B)

Day 3 Anchorage to Fairbanks by Train
After breakfast we will board the famous Alaska Railroad for a scenic journey from Anchorage to Fairbanks, situated in the interior of this vast state. The rail trip will take about 12 hours, with stops along the way to allow locals to get to and from their homes. The views of Mt. McKinley, at 20,320 feet, can be out- standing with clear skies. The train has a dining car for meals. Arrive Fairbanks and transfer to Sophie Station Hotel.

Day 4 Geophysical Institute, University of Alaska
This morning we will enjoy an introduction to the Aurora Borealis at the Geophysical Institute, University of Alaska, Fairbanks. We'll learn about the different types of Auroras, the colors, movements, and current research. Later in the day, we will visit the Fairbanks famed World of Ice Art Festival to see tantalizing images of moose, swans, and other fanciful works carved from massive blocks of ice and illuminated by colored lights. Evening at the wildlife refuge, Creamer's Field, to be joined by local star gazers to view the night sky, and the Aurora Borealis. (B)

Day 5 Poker Flat & Mt. Aurora
This morning we will have a late breakfast and then enjoy a late morning lecture. After lunch we will visit the Trans-Alaska Pipeline, the 800-mile-long pipe that carries crude oil from Prudhoe Bay to Valdez for shipment by enormous oil tankers to the "lower 48."

We then visit the Poker Flat Research Range, world's only university-owned and operated rocket range. The range fires rockets to study the Aurora Borealis and do other atmospheric research. We continue to Mt. Aurora for a lodge dinner and evening Aurora viewing. Late return to Sophie Station. (B,D)

Day 6 Sled Dogs, Ice Festival, and Aurora Borealis
We will continue our lecture program in late morning. After lunch we will visit a kennel of dogs and learn about the art of raising sled dogs and driving dogsleds through the Alaskan wilderness. We then will be welcomed by the Fairbanks Curling Club to learn about the sport.

We will also visit the University of Alaska Museum of the North today and we'll also visit the Large Animal Research Station to learn about their research and see the musk ox and caribou.
Enjoy a farewell dinner and then watch and photograph the Aurora from the Aurora-viewing facility, Alpencrest Observatory, outside of Fairbanks. These dark nights might be a time to experi- ence some of the hearty beverages that keep away the cold. (B,D)

Day 7 Fairbanks to Home
After breakfast, transfer to the Fairbanks Airport. Connect with a flight to Anchorage and fly to the "lower 48" states. (B)
---
Questions & Information!
Telephone Taunya at (800) 252-4910 (USA) or (408) 252-4910 (Int'l) Fax: (408) 252-1444 Email: Taunya@betchartexpeditions.com On the Web: www.betchartexpeditions.com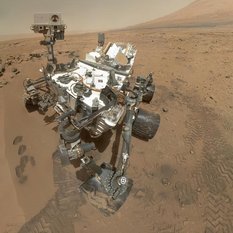 Our Curiosity Knows No Bounds!
Become a member of The Planetary Society and together we will create the future of space exploration.
Thank you
from Bill Nye, our staff, and our partners around the world!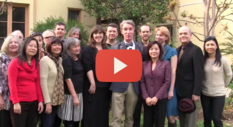 Thanks to you, we are realizing our grand vision — people all over the world supporting space exploration.
Our staff and partners send you heartfelt thanks via this short video.
-Bill Nye
Travel to Bennu on the OSIRIS-REx spacecraft!
Let's invent the future together!