10 years on Mars!
We're celebrating 10 years on Mars with the Mars Exploration Rovers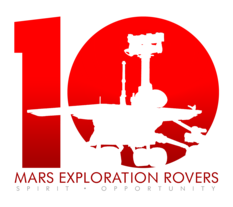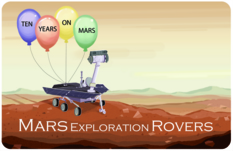 You can also send a personal message to the scientists and engineers responsible for these remarkable roving robots. We'll be collecting messages throughout January, so there's plenty of time to get your friends and family to send messages, too.
Send a Message to the MER Team
We hope that you explore our virtual party, play our games, see some pictures and enjoy our videos. For more in-depth coverage of the MER mission, we have posted A.J.S. Rayl's monthly articles below. You will not find a better source of MER activities.
---
Latest MER Updates