Write the Budget Office Action Alert FAQ
What's the OMB and how does it effect NASA's Planetary Exploration program?
What's going on?
Right now, the Office of Management and Budget (OMB) is putting together the Fiscal Year 2014 budget proposal. This document states the funding priorities for all agencies in the federal government and sets a five-year budget plan. Last year, the OMB proposed cutting planetary sciences within NASA. We want to stop them from doing that again. We need you to tell them that you support missions like Curiosity on Mars and Cassini at Saturn and that we should rebalance our spending within NASA so it can continue the search for life within our solar system.
How long do we have to act?
September 10th is the end of the congressional recess, which is the likely time the OMB will deliver the new budget.
Why is this important?
With the proposed funding levels from the administration, we could not continue the kind of unique missions that aim to answer some of the deepest and most moving of questions we as humans can ask: is there life on other worlds? are we alone? We could not continue to push the incredible technological development needed to solve the big engineering challenges needed to return a sample of Martian soil or land on Jupiter's watery moon, Europa. The search for life within our solar system would grind to a halt, and NASA would struggle even to maintain support for active missions.
We've had a decade of incredible discovery. We cannot allow such success to be punished.
So what's the Office of Management and Budget (OMB)?
The OMB is the agency that does all of the legwork in writing the federal budget each year. We all know that Congress controls the purse strings of government, but Congress only approves money on a yearly basis in response to a budget request from the President.
The initial budget request (usually provided in the Fall) sets the tone of negotiations between Congress and the President for the year to come and is crafted by staffers at the OMB with input from the President's policy team. In addition, every year the OMB creates a five-year forecast based on current priorities. This helps agencies plan long-term programs, despite Congress only allocating money for the upcoming year.
Once Congress approves of their final budget, it's up to the OMB to ensure that the money is spent properly. The OMB works closely with NASA (and all federal agencies) to monitor spending and long-term projects to ensure that they fit within current and future budgetary constraints.
What does the OMB have to do with NASA?
If the OMB doesn't think that a project is achievable within an expected timeline or budget outlay it works to prevent the project from continuing. This is what happened with the joint NASA/European Space Agency program called ExoMars. NASA was directed to pull its funding by the OMB based on future projections of the planetary science budget, which faces a proposed cut of 21% in 2013.
Why are we writing to staff members at OMB?
Congress seems set to restore some of the funding that the Administration recommended removing from planetary exploration. But we need to convince the OMB that this isn't a one-time deal. As far as they're concerned, the Administration's five-year budget plan funds the planetary science division at a drastically lower rate than in 2012.
We need to show the OMB that public support for planetary exploration is real and powerful in this country, and that we want NASA to dare mighty things and achieve impressive results. We want them to know that every year we will get Congress to restore funding and that they need to rebalance the spending priorities within NASA so we can start working on the big missions to Mars and Europa.
Who are the people we're contacting?
The letter we're asking you to send goes to the following people at the Office of Management and Budget. Each one of them has involvement in NASA's planetary science budget:
Jeffrey Zients, Acting Director
Paul Shawcross, Branch Chief for Science and Space
Sally Ericsson, Program Associate Director
Dr. Joydip Kundu, Budget Examiner
Additionally, we're sending this letter to the following people in the Administration's Office of Science and Technology Policy:
John Holdren, Director
John Olsen, Assistant Director for Space and Aeronautics
Tamara Dickinson, Senior Policy Analyst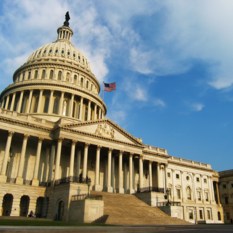 Fifteen years ago, Society members and passionate space advocates like you helped save the Pluto mission. Now we can do the same for missions to Europa and Mars.

Join over 27,600 people who have completed their petition and consider a donation to support advocacy efforts.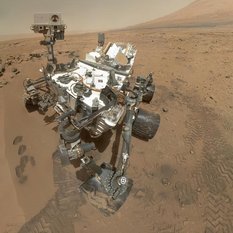 Our Curiosity Knows No Bounds!
Become a member of The Planetary Society and together we will create the future of space exploration.

Pretty pictures and
awe-inspiring science.
Take flight with a selfie on LightSail™ in 2016!