Earth
Cradle of Life As We Know It
Earth is the only place we know of in the universe that harbors life. Ours is the largest terrestrial planet in the solar system. Our rocky, volcanic world is coated in a thin veneer of liquid water, living things, and translucent atmosphere, whose complicated interactions make Earth's surface into a place of constant change. We humans have only had fifty years of perspective on Earth as a planet, of seeing it as a "pale blue dot" floating in the black vacuum of space.
With that perspective, we know precious and unique our planet is. We know, too, that we are having measurable effects on the complex interactions of ocean, land, life, water, and air, changing our climate. But predicting the future of our climate is hard. Understanding how Earth's systems work by studying the way they operate on other worlds is a major goal of planetary exploration. Mars, Venus, and Titan all have (or had) active geology, hydrology, and weather -- but, as far as we know, they don't have life. Is Earth really that unique? Are we truly alone in the universe? We won't know unless we keep searching.
News from Earth
Posted by Bill Dunford on 2013/04/21 03:07 CDT | 6 comments
Mars and Earth share a truly striking family resemblance, but there's no mistaking which one is home.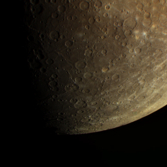 Posted by Bill Dunford on 2013/03/18 04:22 CDT
Some lovely, rarely-seen images from the MESSENGER mission.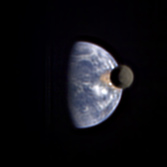 Earth's Place in Space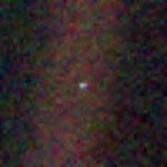 Look again at that dot. That's here. That's home. That's us. On it everyone you love, everyone you know, everyone you ever heard of, every human being who ever was, lived out their lives.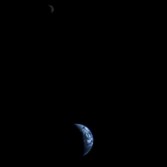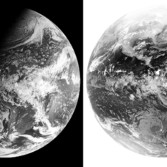 The state of Earth observation, January 2012
As of November 2011, the Earth Observing Handbook counts 109 active missions to study the Earth as a planet, with 112 more approved and planned for the future. Jason Davis provides an overview of key current and upcoming earth-observing missions.
They are Watching the Skies for You!
Our researchers, worldwide, do absolutely critical work.

Asteroid 2012DA14 was a close one.
It missed us. But there are more out there.
Become a Space Advocate
We are at a crucial turning point in the history of planetary exploration.
You can help.
Together, we can get the budget we need to support our planetary endeavors and Save our Science.
We've done it before. Let's do it again.
Send your name and message on Hayabusa-2.
Let's invent the future together!