Asteroids and Comets
All the Little Things in the Solar System, and the Things They Can Do to Earth
Is there an asteroid or comet out there that poses a risk to life on Earth? The answer is certainly "yes," but we don't yet know where the next major impactor will come from or when it will crash. The best way to reduce this uncertainty is to search the skies for these crumbs of the solar system. The Planetary Society has a long history of supporting amateur and underfunded professional astronomers in their efforts to discover and track potentially hazardous near-Earth objects. This is useful not only for planetary defense, but also for learning about the solar system's origin and evolution.
A fortuitous byproduct of our increasing ability to detect fainter objects is that, for the first time, we now stand a chance of discovering smaller, five- to ten-meter-sized rocks while they are still in space before they burn up in our atmosphere and scatter meteorites along the ground. We are now beginning to link meteorites that we can study in our labs with the data on orbits and compositions that we amass with astronomical observations. Every meteorite, every tiny asteroid has a story, and we can combine these stories together to answer fundamental questions about how the solar system formed and evolved. What were the ingredients that made Earth and the other planets? How are those constituents different now? How have asteroid and comet impacts shaped the origin and evolution of life on Earth (and, potentially, on other planets)? Can asteroids serve as stepping-stones for human travel to farther destinations?
Blogs About Asteroids, Comets, and the Impact Threat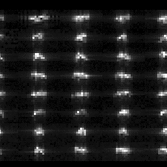 Posted by Louis D. Friedman on 2013/02/19 12:05 CST | 3 comments
Executive Director Emeritus Louis Friedman writes about Asteroid programs of The Planetary Society.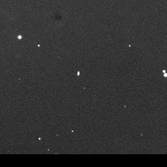 Posted by Edward Gomez on 2013/02/18 05:14 CST | 4 comments
Mostly the Universe stays unchanged for hundreds, thousands or even millions of years. There are some cases however when some things change really rapidly. Recently I observed one of these rapidly changing, transient phenomena, as asteroid called 2012 DA14. I work for Las Cumbres Observatory and we have been trying to observe this asteroid since 5 February.
Asteroids, Comets, and the Threat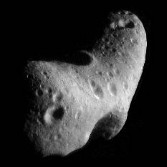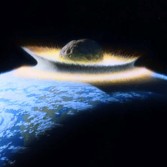 Sizing Up the Threat from Near-Earth Objects (NEOs)
Scientifically, it is useful to divide the impact hazard into two types of events: those with local consequences and those with global consequences. Global events, while much less likely, actually pose a greater risk.
The Torino scale is a color-coded advisory system that enables near-Earth object (NEO) researchers to place objects within a potential threat range from zero -- where there is virtually no chance of collision, to 10 -- where global catastrophe is certain.
The Autumn Equinox issue is out!
Let's invent the future together!