Involving the Public in Space Exploration Through Contests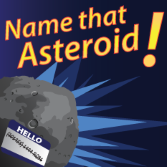 That Asteroid Has a Name: Bennu!
OSIRIS-REx is going to fly to an asteroid and bring back some pieces. The Planetary Society, MIT's Lincoln Laboratory, and the University of Arizona asked students around the world to suggest better names for the asteroid. The winner was 9-year-old Mike Puzio of North Carolina, who suggested the name Bennu.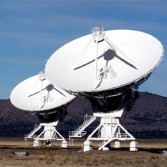 The Planetary Society creates ways for the public to have active roles in space exploration. We seed innovative space technologies, nurture creative young minds, and are a vital advocate for our future in space.


What's In A Name: For Kids It's A Place In History
The "Name the Rovers" contest, managed by The LEGO Company and The Planetary Society in conjunction with NASA, provides students with the unbelievable opportunity to suggest a name for the two Mars-bound rovers.

They are Watching the Skies for You!
Our researchers, worldwide, do absolutely critical work.

Asteroid 2012DA14 was a close one.
It missed us. But there are more out there.
Become a Space Advocate
We are at a crucial turning point in the history of planetary exploration.
You can help.
Together, we can get the budget we need to support our planetary endeavors and Save our Science.
We've done it before. Let's do it again.
Send your name and message on Hayabusa-2.
Let's invent the future together!