Bruce – A 'Damn the torpedoes, full speed ahead' kind of Leader
Mike Helton
August 30, 2013
Our progress and accomplishments in the first generation of space exploration is owed to people like Dr. Murray. He was truly a great American pioneer for space exploration, a science achiever and a fantastic leader and person. One instance of how he operated that I recall is at an all day meeting he sponsored at JPL in 1979 to consider future space missions. There were about 25 people in the room and he opened up the all day meeting by stating that 'today, we are going to have fun, and plan space missions without any thought or consideration for NASA's bureaucracy or Washington, DC'. I raised my eyebrows – there were 2 people from NASA Headquarters sitting in this meeting.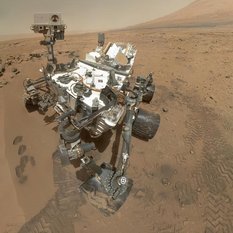 Our Curiosity Knows No Bounds!
Become a member of The Planetary Society and together we will create the future of space exploration.
Thank you
from Bill Nye, our staff, and our partners around the world!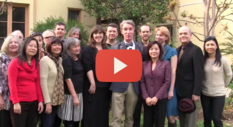 Thanks to you, we are realizing our grand vision — people all over the world supporting space exploration.
Our staff and partners send you heartfelt thanks via this short video.
-Bill Nye
Travel to Bennu on the OSIRIS-REx spacecraft!
Let's invent the future together!