Appreciated
Bob Ware
October 23, 2013
By Wally Schirra's Mercury flight I was already seven years old. By time Mariner flew by Mars Dr. Murrays' bold demand for cameras added to my excessive desire to explore space.
Due to the formation of The Planetary Society he helped form, I can help in ways that were never possible prior to the Society coming into existence. Not just myself but all of the countless numbers of people who came to help in space exploration in some way or another. He has built a wonderful path for anyone to wander down and explore while directly or indirectly leaving behind seeds for a positive future for mankind. This positive future avenue was followed by many of us original series Star Trek fans.
Thank you Dr. Murray for all you have done and your ongoing endless path to the future you left for those willing to take up the challenges.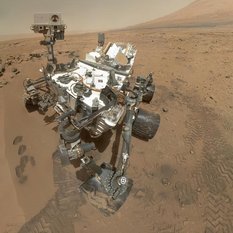 Our Curiosity Knows No Bounds!
Become a member of The Planetary Society and together we will create the future of space exploration.
Thank you
from Bill Nye, our staff, and our partners around the world!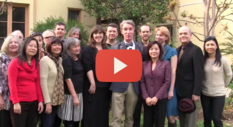 Thanks to you, we are realizing our grand vision — people all over the world supporting space exploration.
Our staff and partners send you heartfelt thanks via this short video.
-Bill Nye
Travel to Bennu on the OSIRIS-REx spacecraft!
Let's invent the future together!