Ad Astra Dr. Murray
Robert B. Powers
August 30, 2013
In 1981, I heard of an essay contest sponsored by a new "Planetary Society" that wanted an essay on the subject "Why Explore the Planets?". I sent my essay in and ended up winning a trip to JPL in 1981 with my astronomy teacher, which was the first "Planet Fest" sponsored by the Planetary Society. There, I briefly met Bruce Murray, Carl Sagan, and Louis Friedman. All three of these men had a great influence on my life, which lead to a career in military aviation, two degrees in aerospace engineering, work at two NASA centers, amateur astronomy outreach events, and space advocacy work in Washington D.C. to this day. Dr. Murray was a visionary and we need more people like him in the world today.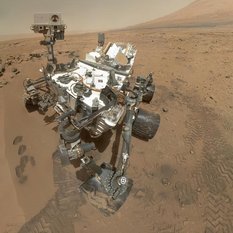 Our Curiosity Knows No Bounds!
Become a member of The Planetary Society and together we will create the future of space exploration.
Thank you
from Bill Nye, our staff, and our partners around the world!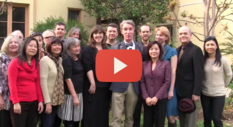 Thanks to you, we are realizing our grand vision — people all over the world supporting space exploration.
Our staff and partners send you heartfelt thanks via this short video.
-Bill Nye
Travel to Bennu on the OSIRIS-REx spacecraft!
Let's invent the future together!