I got interested in space from that moment onwards!
Roshaan Bukhari
April 25, 2016
I left my medical studies in 4th year to pursue my lifelong passion for astronomy. I did not know, however, that growing up in a south asian, oriental home would make it so hard for me to realize my true passion. Majority of the young adults in my part of the world (I am from Pakistan by the way!) either consider engineers or doctors as symbols of social and financial success in this society. 25 years later and that 1 image of the alien Martian landscape, and it all changed!
My primary and middle school would have these library classes where the teachers would bring the entire class to the school library and have them sit there for 1 hour. Children would take books from the shelves and most would just find this time a convenient cue for catching up with each other and others would really read a book or give it a try. I was never a book reader (am still that way!) so I looked for the colourful books. Books with a lot of pictures in them and very few, distracting text. This 'natural bias' towards pictorial books, accompanied with the daily routine of the library class, had me naturally 'evolve' into exploring and choosing the SCIENCE section of the library more than any other. Simply because it had colourful, pictorial books! So I did what any hopeful reader would and took out different books, each with a different title and laid them out on my desk and started flipping pages.
One to-be-fateful winter morning, in such a library class, I came across what seemed to be just another library science book on SPACE EXPLORATION. The cover title had a closeup of the Space Shuttle as its powerful SRB stood tall, ignited and the mission ready to go. I was eager to turn the pages of this book! As I went through the pages, the only one I recall now, was a picture of what seemed to be a very familiar place. A picture, it looked like, of some rocky countryside scene with a dull brown, almost red colour pasted on every rock, even on the soil. That didn't really bother me much. What did bother me was the colour of the sky. As any 4th grader (I hope!) would expect the sky to be blue!!! But that was NOT what I was seeing above the horizon of this particular image. "Why is the sky not blue? Why is it red/orang-ish?" I asked myself. Little did I know back then that the picture was from a robotic lander that landed on Mars, carrying a little car that would put its spiked 'tyre-prints' in that red soil as it rolled along. I was looking at the picture of Mars taken by the Pathfinder mission!
When I realized that this place, with the red sky, was a DIFFERENT WORLD, a new world, a different planet, other than our own planet! It was that moment when I suddenly got hooked up with this awesome new thing I came to know and love, Space! It is that day and this day that I have only had a deeper connection with the Cosmos with time.
I currently serve as the Secretary of my local Astronomical Society (Lahore Astronomical Society) where I give regular lectures and talks on everything space and astronomy in different institutes and public places. I am poised to become the Regional Outreach Coordinator for The Planetary Society (Pakistan chapter) in the upcoming days. I recently became a paid member of The Planetary Society, something that I wanted to do for years and I was finally able to earn and save enough money to do so and I am very proud of it! I quit medical school in my 4th year and I am currently planning to head out into the U.S. for admission in my new career line of astronomy, one that I love and intend to spread all across Pakistan some day. And that, is my story! :)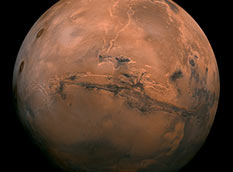 Our Advocacy Program provides each Society member a voice in the process. Funding is crucial. The more we have, the more effective we can be, translating into more missions, more science, and more exploration.
Beyond The Horizon, There's More To Explore!
Become a member of The Planetary Society and together we will create the future of space exploration.

Pretty pictures and
awe-inspiring science.
Let's explore the cosmos together!