The Vehicle Assembly Building
Tom Bruno
March 28, 2014
There are places on this planet that almost sound fictional. I visited the Kennedy Space Center this weekend and took a bus tour to some of the launch pads and the Vehicle Assembly Building (or the V.A.B). The building is enormous. Saying that it once held the most interior volume of any man made building and that it housed rockets used to put men on the moon and into outer space makes it sound like something in a science fiction novel. Yet, there it is, in Florida, and there it lives up to it's epic status. The tour guide explained it this way; considering the American flag painted on the side, the red stripes are 8 feet across, and the blue area is the size of a basketball court. It was an awe inspiring site.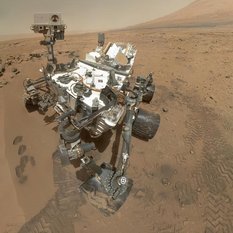 Our Curiosity Knows No Bounds!
Become a member of The Planetary Society and together we will create the future of space exploration.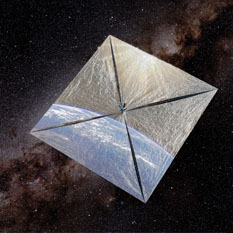 LightSail-1 will attempt to demonstrate controlled solar sailing—flight by light—for CubeSats (tiny, low-cost satellites).
In 2016, The Planetary Society's LightSail program will take the technology a step further.
Travel to Bennu on the OSIRIS-REx spacecraft!
Let's invent the future together!