The Whole Shebang
D. Wayne Dworsky
August 16, 2013
The greatest joy of my life occurred July 20, 1969 when I watched Neil Armstrong exit the lunar lander on TV, uttering, "One small step for man. One giant leap for mankind." At the time I thought the expression was very contrived. Over the years, however, I learned to appreciate the painstaking work necessary for such an achievement. I look back on the whole 55 years of NASA and wonder what great pursuits await mankind in the next 55 years. Too bad I won't be around for that. But I am grateful for having seen the space program blossom. We are at the same precipice Columbus knew when he looked out over the vast ocean from the Atlantic coast of Europe. I'm sure he asked himself, "What am I doing? Is it the right thing?" We've come a long way. I think the time has come to find out what's out there and speculate about colonizing it. I invite you to find out more by visiting Alpha Centauri and Beyond.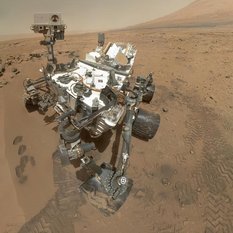 Our Curiosity Knows No Bounds!
Become a member of The Planetary Society and together we will create the future of space exploration.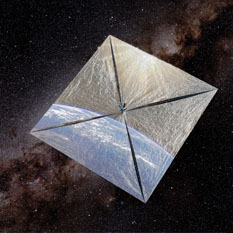 LightSail-1 will attempt to demonstrate controlled solar sailing—flight by light—for CubeSats (tiny, low-cost satellites).
In 2016, The Planetary Society's LightSail program will take the technology a step further.
Travel to Bennu on the OSIRIS-REx spacecraft!
Let's invent the future together!