A rare phenomenon
Michel Tessier
May 1, 2012
Here is another picture that I took during the 2004 transit of Venus. I used my telescope to get a proper magnification and the image was captured shortly before the third contact, that is when the planet's black silhouette reaches the limb of the Sun from the inside. On June 5 and 6, 2012, the planet Venus will pass in front of the Sun again for the last time this century. Do not miss this rare astronomical phenomenon. Great tips are provided at this website: http://transitofvenus.nl/wp/where-when/what-is-a-transit-of-venus/
Technical details about this picture:
Date & Time
: June 8, 2004 
6h55 EST (10h55 Universal time)
Equipment: Olympus OM-2 body fitted on a skyview 120mm refractor (F1000) with 2x Barlow teleconverter, attached to a motorized equatorial mount. Exposure time was 5 seconds. The natural yellow color is obtained thanks to an R-G filter (thousand oaks optical). The darker patches are caused by clouds in front of the sun. A couple of sunspots are also visibles as two small specks.
Film used: Fuji provia100F color slide film

. Slide was scanned with a Nikon Super Coolscan 4000 ED film scanner and slightly cropped, resized and framed.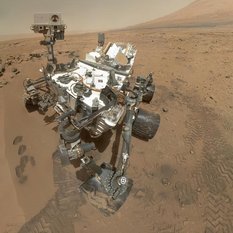 Our Curiosity Knows No Bounds!
Become a member of The Planetary Society and together we will create the future of space exploration.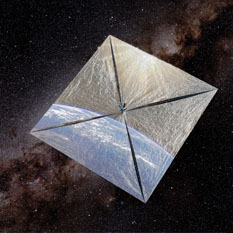 LightSail-1 will attempt to demonstrate controlled solar sailing—flight by light—for CubeSats (tiny, low-cost satellites).
In 2016, The Planetary Society's LightSail program will take the technology a step further.
Travel to Bennu on the OSIRIS-REx spacecraft!
Let's invent the future together!