Earthrise
Victor R Morris
December 5, 2013
The image that most inspired my interest in space was the photo taken by the crew of Apollo 8 of the earth rising over the moon's horizon. When the US manned space program began, I was only 4 years old but would stay up late or wake up early with my dad to watch the news coverage by Walter Cronkite. I soon after received my first telescope and became an amateur astronomer. At the age of 10, when I saw that first image of the Earth rising over the lunar surface, I was enthralled and knew I would have a career in science. I majored in astronomy as an undergraduate but my interest was much more in planets and their atmospheres than in distant stars so I switched to atmospheric science, working with the meteorological data from the Viking landers on Mars. I'm still working as an atmospheric scientist today, 45 years after seeing that first image of Earthrise.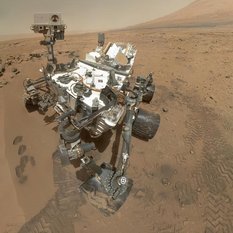 Our Curiosity Knows No Bounds!
Become a member of The Planetary Society and together we will create the future of space exploration.
Thank you
from Bill Nye, our staff, and our partners around the world!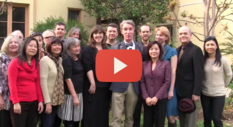 Thanks to you, we are realizing our grand vision — people all over the world supporting space exploration.
Our staff and partners send you heartfelt thanks via this short video.
-Bill Nye
Travel to Bennu on the OSIRIS-REx spacecraft!
Let's invent the future together!