Cosmos, and the First Glimpse of Saturn
C. Shawn Smith
November 29, 2012
Back in the 70s, my father was a huge fan of Cosmos, Carl Sagan's premiere revelation of the universe to the layman. I remember sitting on the couch with my father, watching the Spaceship of the Imagination -- a dandelion seed -- exploring both the Cosmos in all its glory. paragraph But I remember most him saying to me at one point: "Son, this is a great man." Growing up, I read everything I could about Carl Sagan, and read almost everything he wrote. And I came to know what my father did, that this was indeed a great man. I am saddened by his loss, but Sagan's voice still echoes in my heart and mind, and echoes from my television when I re-watch Cosmos with my son, and tell him what my father did years ago: "Son, this was a great man."
But watching television is one thing. Experiencing it for the first time yourself is extraordinary. Through school, I'd been to numerous planetariums, read countless books, and even waded waist-deep into the realm of science fiction, hoping one day to make all that I had read and seen a reality for my life. paragraph For Christmas when I was twelve, my family bought a cheap department store telescope. I was excited, and immediately took it out into that cold winter night to gaze at the moon. It was absolutely wonderful, but it just didn't quite capture my imagination.
At some point following that night, after many a late night trying to look at stars and planets, I happened to learn that Saturn was out in the sky, and I plotted its position as best I could, and turned that cheap refractor to the sky.
And, like Galileo centuries before me, saw the beautiful bulges of the rings for the first time. I stared at it for hours, carefully adjusting the telescope as it slipped out of view, and I cried, thinking: "This is what Galileo did." I went back to my books, and found one that contained his drawings. I saw the rings just as he had, though in a bit less detail.
Night after night, I returned to look at Saturn, and I too sketched the rings, and continued doing so over the course of the next few years. I watched them do their dance, just as Galileo did.
I wish I still had those drawings, as well as the drawings of Jupiter and its moons, and the sunspot cycles, all captured through that cheap telescope. No, it wasn't perfect, but for a child of 12, I was following in the footsteps of the giants of history.
And I owe it to two men that came into my life: First, my father, who told me about a great man; and second, Carl Sagan, who showed me how small this world is, and at the same time, just how wonderful science can be.
I won't be an astronomer like I had dreamed, but I am writing science fiction, injecting real science and math.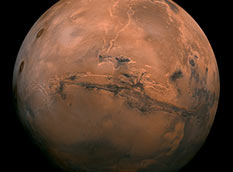 Our Advocacy Program provides each Society member a voice in the process. Funding is crucial. The more we have, the more effective we can be, translating into more missions, more science, and more exploration.
Beyond The Horizon, There's More To Explore!
Become a member of The Planetary Society and together we will create the future of space exploration.

Pretty pictures and
awe-inspiring science.
Let's explore the cosmos together!