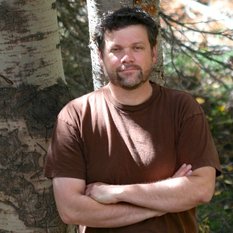 Bill Dunford
Bill Dunford is just another desktop astronaut, following the adventures of the robotic spacecraft all across the Solar System. He blogs about his experiences at Riding with Robots on the High Frontier and as @ridingrobots.
Latest Blog Posts



Latest Processed Space Images



CRISM Reveals the Minerals of Lampland Crater
Posted 2013/05/19 | 0 comments
An animation showing several views of Lampland Crater on Mars. First, a wide context view, then a close-up on the north rim, both provided by the Mars Express orbiter. Next, two observations by the CRISM instrument on board the Mars Reconnaissance Orbiter: one in enhanced visible color and another showing wavelengths sensitive to mafic mineralogy. In that last view, red indicates the presence of olivine or iron phyllosilicates, green is low-calcium pyroxene, and blue is high-calcium pyroxene.
They are Watching the Skies for You!
Our researchers, worldwide, do absolutely critical work.

Asteroid 2012DA14 was a close one.
It missed us. But there are more out there.
Send your name and message on Hayabusa-2.
Let's invent the future together!